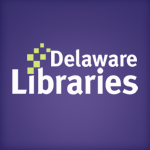 Facebook Twitter Pinterest Flickr Google+ YouTube Instagram
Daily News Content Going Offline?
Written on: December 7th, 2009 by: in Blog Posts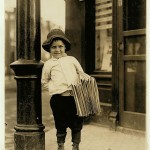 This story has been one of many over the last several months that have discussed the possibility that the age of free news from the internet may be drawing to a close. Traditional news publishers have felt increasing pressure over the past few years to protect their content from unauthorized distribution, and under Google's new arrangement with publishers, searchers may be asked to register and pay for content after accessing a certain number of articles in a day.
This story follows on the recent suggestions by News Corporation that it was interested in removing Google's access to its publications by adding code to their websites that would prohibit Google's search engines from indexing content to add to their vast database of the web- and may, in fact, be Google's attempt to split the difference between Rupert Murdoch's threats to move News Corporation's holdings behind a "paywall" and the search engine's own historical affinity for total freedom. Needless, to say, the debate has been getting heated recently, with controversial speeches by the Dow Jones CEO Les Hinton who railed against "geeks bearing gifts" and the "false promise of the internet", and the suggestion by Biz Stone, cofounder of Twitter, that Murdoch's plans would "fail fast". Meanwhile, behind the soundbites and rhetoric, some technology analysts were noting strange activity in the indexing of News Corporation websites that suggested the company was acting on its threats.
Some analysts have suggested that with the increasing popularity of mobile devices that can access online information, users will once again become comfortable with paying for content "if there's an app for that". We'd like to point out for the record- whatever the outcome of this battle for free content, public libraries will seek to continue to offer access to the best in print and online news- through continuing subscriptions to services like EBSCOhost, which give zero-cost access to the best in news, technology, and culture magazine and journals, as well as a tremendous range of daily newspapers including the New York Times and the Philadelphia Inquirer as well as Murdoch-owned titles such as the Wall Street Journal and the Times/Sunday Times