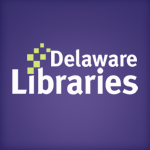 Facebook Twitter Pinterest Flickr Google+ YouTube Instagram
"Off the Page: An Afternoon with David Plouffe"
Written on: December 1st, 2009 by: in Blog Posts
The Delaware Center for the Book is very excited to be working with Wilmington University on this December 18th event. David Plouffe will be discussing his new book The Audacity to Win: the Inside Story and Lessons of Barack Obama's Historic Victory.
"Off the Page: An Afternoon with David Plouffe," is presented by Delaware Center for the Book, Wilmington University Library, and Wilmington University's College of Arts and Sciences' Program in Government and Public Policy. The event will begin at 12:30 will feature a 30-minute talk, a 30-minute Q&A session, and book signing.
If you're planning to attend, and would like to report on the event via Twitter, please let us know in the comments section below- it would be great to stream twitter comments online for people (like me) who won't be able to attend. Please use the #PlouffeWilmU hashtag!
UPDATE: The event was a great success with several hundred attendees- thanks to @delawareliberal for tweeting the updates!