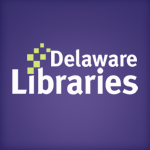 Facebook Twitter Pinterest Flickr Google+ YouTube Instagram
What Makes a Library a Library?
Written on: December 11th, 2009 by: in Blog Posts
I loved this, and I hope that my daughter will feel this warmly about her school library, and her public library. Many Delaware public libraries have Young Adult Services Librarians (aka Teen Librarians) on staff who make sure that collections and events are geared to create lifelong library users. Laurel Public Library has a particularly strong teen program, with a teen advisory board involved in materials selection and programming.
More videos from the Unquiet Library are available on YouTube
The Unquiet Library is the Media Center at Creekview High School, in Canton, Georgia.