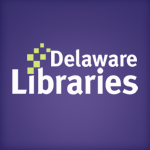 Facebook Twitter Pinterest Flickr Google+ YouTube Instagram
Archived Posts From: 2010
Written on: June 21st, 2010 in Blog Posts
This week, Governor Markell signed into law revisions to Delaware's Children's Internet Protection Act. The goal of the revisions were to enhance the opportunities for libraries to take advantage of new technology while maintaining a high level of protection for children based on their parents preferences. Click here for an earlier discussion of this legislation with links to the text of the revisions.
Governor Markell discussed the changes in his weekly video address, which you can view below. We're grateful for his recognition that public libraries are "critical hubs in our communities…places to gather, but most importantly, places to learn," that are characterized by "great librarians, happy to help," and which play an important part in helping users "expand economic opportunities." Libraries now have new tools from the legislature and administration to help them continue to provide excellent access to information while safeguarding children's safety and parental rights.
Written on: June 20th, 2010 in Blog Posts, Learning, Reading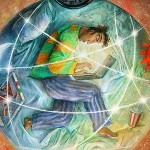 "Slow Reading" has been in the news recently. Thomas Newkirk, Professor of English at New Hampshire University, was featured in wire stories such as this one about how slowing down the pace of reading improves children's comprehension and mastery. You can read the original article by Newkirk through the libraries' subscription databases at this link (with your library card number and PIN, but his conclusion seems attractive:
Not all our reading, nor all our students' reading, can or should have this depth. We read for various purposes. But some of our reading should have such depth, inefficient as that might be.
There is real pleasure in slowing down. We can gain some pleasures and meanings no other way. The term taste applies to both literacy and eating. And to taste, we have to slow down. Schools need to take a stand for an alternative to an increasingly hectic digital environment where so many of us read and write in abbreviated messages.
Written on: June 18th, 2010 in Blog Posts
Every month, the Delaware Library Catalog receives new titles from our partnership with NetLibrary. They provide a wide range of unabridged digital audiobooks which can be downloaded directly from the library catalog in a variety of formats. The titles below are some of the most recent MP3-format titles from our subscription, which can be downloaded direct to a wide range of portable audio devices or copied to iTunes:
Click on the link above to connect to the listing in the library catalog, and then click on the chain (weblink) icon to download the title from NetLibrary. This previous posting includes instructions on using the service.
Written on: June 16th, 2010 in Blog Posts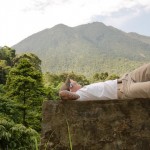 I've posted before about my friend Lauren, globetrotter and voracious reader. For the past several weeks, she's been on location in a very remote and beautiful recovery site in the Vietnamese highlands- battling aerial leeches, exploring temples and VC tunnels, and always reading, reading, reading. No internet or WiFi in this part of the jungle, so Lauren was sure to pack enough books to last the assignment:
I am just about to close my box o' stuff so we can palletize it tomorrow but not without giving you a list of the books packed in it: Selected Stories of Franz Kafka... Paradise Lost and Other Poems by John Milton… Living the Wisdom of the Tao by Dr. Wayne W. Dyer, The Exorcist by William Peter Blatty, and We Die Alone by David Howarth…



If you'd like to know more about Lauren's reading list, click the titles above to search in the Delaware Library Catalog. I'd also asked Lauren to pose for a photo outside of a local public library, but she was going straight to the site. We'd love to know more about YOUR reading and library adventures, though! If you're a Flickr user, we'd love to see a picture of you outside your public library- either your local library or one that you come across on your travels, wherever that is in the world. Upload a picture to Flickr and give it the delawaredivisionoflibraries tag. We'll use the pictures to educate everyone about library services and to build support for your libraries at home.
Written on: June 16th, 2010 in Blog Posts
This short video parody of the iPad commercials currently being shown on TV deftly shows that it's really public libraries that provide access to the world's information, not the popular device of the moment:
Written on: June 15th, 2010 in Blog Posts
On June 15th, the Attorney General's Office will be marking Elder Abuse Awareness Day in Delaware as it continues to make efforts to make awareness and establish policy to protect our elders. The 2010 National Elder Mistreatment Study (click here to read the full study with your library ID and PIN) shows the shocking prevalence of elder abuse in the United States. More than 11% of those non-cognitively impaired 60 years or older, living in community settings self-reported emotional, physical, sexual, or financial abuse by those involved in their care.
If you or a senior citizen who you care about is being harmed by abuse or neglect or is being taken advantage of by an unscrupulous individual contact:
The Delaware Department of Justice at 1-800-220-5424; or
Delaware Adult Protective Services at 1-800-223-9074; or
If you or a senior citizen who you care about is in immediate danger, call 911.
A number of books are available from Delaware Library Catalog libraries on the subject, including:
Elder Abuse Prevention
Elder Mistreatment, by the National Academies
Abuse Neglect and Exploitation of Older Persons, and
Elder Mistreatment: Ethical Issues
Online Resources include:
Written on: June 14th, 2010 in Blog Posts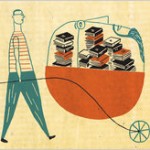 Not a huge array of titles to pick from this week- the publishing industry must be starting its summer slump (historically, the New York industry doesn't go on vacation until August, but hey, it's been a tough winter) and a lot of the more niche-y titles won't necessarily immediately get picked up by Delaware libraries, especially with the academic libraries on break.
Several books featured this week are definitely worth a look, based on the strength of the reviews:

In the Place of Justice a new autobiography by prisoner-journalist Wilbert Rideau is an uncompromising look at his more than 40 years in Louisiana's hellish Angola prison, and an examination of his eventual rehabilitation and release.
The Rehearsal by the "astonishingly talented" Eleanor Catton has "keen insights into the highschool herd mentality." Finally, Chef by Jaspreet Singh is set on the disputed Siachen glacier, where India, Pakistan and China meet and watch one another across a frigid no-man's land.
Written on: June 10th, 2010 in Informal learning, Learning Journeys, Reading
Sometimes we need a nudge. Something to make us stretch out and wake up. My nudge came last weekend when I accepted the Fifth Annual 48 Hour Book Challenge on the MotherReader blog. Please know that this was a personal challenge; an effort to generate some intellectual movement…summer is not my most creative time. I did not participate in the (amazing) community throughout. Maybe next year.
The results?   *My Smithsonian, National Geographic, Time, Country, Food Network magazines are up-to-date. The back issue piles had ranged from 2 to 6 months. *I am deep into a re-read of The Alienist by Caleb Carr. *The two page list of blogs to visit in my "spare time" is no more. I dropped in, nosed around and either added them to my feed or kicked 'em to the curb. Book Patrol is a keeper.
Obviously, I did not spend the entire 48 hours reading; but the Challenge helped me make it The Point of the weekend. Reading was the task, duty, errand of the day…I had to fit bills, groceries, laundry around it. And it was just a delight. Your Challenges? Nudges?
Oh remember that several of the magazines mentioned are available to you via your library card and databases!
Written on: June 9th, 2010 in Blog Posts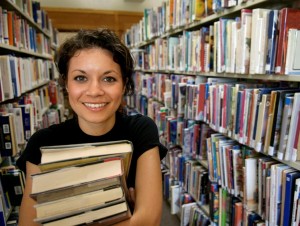 Click on the links below to get lists of new items available from the Delaware Library Catalog in various formats:
You can sign up to receive a weekly reminder of new items via email- visit our catalog homepage and go to the "connect with us" section in the lower left of the page and click on "other new item feeds"- enter your email address, look for a verification email, and you'll receive a reminder when new item links are posted.
Written on: June 8th, 2010 in Blog Posts
The U.S. Army War College recently published this selected bibliography of books and journal articles published within the past 5 years, dealing with the subject of terrorism. The document was made available through the Homeland Security Digital Library, an incredible resource operated by several government and Department of Defense institutions- the HSDL has been a subscription only site for a while- with eligibility for a subscription quite tightly controlled- but the site has recently opened up some of its holdings and reports to wider public view (click here to see their recent newsletter announcing the changes to access). You can read the Terrorism Bibliography below, or click to download it:
While many of the publications listed in the full bibliography are specialized resources that public libraries don't typically select for their collections, the Delaware Library Catalog does have a good number of they key titles and resources listed, in part because of our partnerships with many of the state's academic libraries. Among the titles listed in the Army War College bibliography that are available to you through the Delaware Library Catalog are:
Subscription resources available from the Delaware Library Catalog include access to a number of the journals and periodicals cited in the bibliography, including Foriegn Policy (click here to view the publication's 2008 Terrorism Index, the most recent listed in the War College bibliography.)
Serious topics require serious information- public libraries prize their role as distributors and presenters of the information citizens need to create their own fully-formed point of view- independent of bumper-sticker slogans and second-hand (second-rate) opinions parroted by pundits and partisan websites and news media to further their own commercial and ideological agendas. From the elusive government of North Korea, the ideology of the suicide bomber, to the technology and impact of deep-water drilling, your library can be a place for you to find facts, figures and commentary from all sides of the policy spectrum and make up your own mind about the issues that matter most!