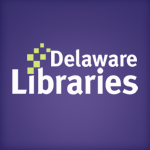 Facebook Twitter Pinterest Flickr Google+ YouTube Instagram
Terrorism Bibliography
Written on: June 8th, 2010 by: in Blog Posts
The U.S. Army War College recently published this selected bibliography of books and journal articles published within the past 5 years, dealing with the subject of terrorism. The document was made available through the Homeland Security Digital Library, an incredible resource operated by several government and Department of Defense institutions- the HSDL has been a subscription only site for a while- with eligibility for a subscription quite tightly controlled- but the site has recently opened up some of its holdings and reports to wider public view (click here to see their recent newsletter announcing the changes to access). You can read the Terrorism Bibliography below, or click to download it:
While many of the publications listed in the full bibliography are specialized resources that public libraries don't typically select for their collections, the Delaware Library Catalog does have a good number of they key titles and resources listed, in part because of our partnerships with many of the state's academic libraries. Among the titles listed in the Army War College bibliography that are available to you through the Delaware Library Catalog are:
Subscription resources available from the Delaware Library Catalog include access to a number of the journals and periodicals cited in the bibliography, including Foriegn Policy (click here to view the publication's 2008 Terrorism Index, the most recent listed in the War College bibliography.)
Serious topics require serious information- public libraries prize their role as distributors and presenters of the information citizens need to create their own fully-formed point of view- independent of bumper-sticker slogans and second-hand (second-rate) opinions parroted by pundits and partisan websites and news media to further their own commercial and ideological agendas. From the elusive government of North Korea, the ideology of the suicide bomber, to the technology and impact of deep-water drilling, your library can be a place for you to find facts, figures and commentary from all sides of the policy spectrum and make up your own mind about the issues that matter most!