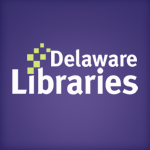 Facebook Twitter Pinterest Flickr Google+ YouTube Instagram
Summer Sunday Reviews
Written on: June 14th, 2010 by: in Blog Posts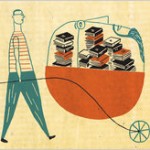 Not a huge array of titles to pick from this week- the publishing industry must be starting its summer slump (historically, the New York industry doesn't go on vacation until August, but hey, it's been a tough winter) and a lot of the more niche-y titles won't necessarily immediately get picked up by Delaware libraries, especially with the academic libraries on break.
Several books featured this week are definitely worth a look, based on the strength of the reviews:

In the Place of Justice a new autobiography by prisoner-journalist Wilbert Rideau is an uncompromising look at his more than 40 years in Louisiana's hellish Angola prison, and an examination of his eventual rehabilitation and release.
The Rehearsal by the "astonishingly talented" Eleanor Catton has "keen insights into the highschool herd mentality." Finally, Chef by Jaspreet Singh is set on the disputed Siachen glacier, where India, Pakistan and China meet and watch one another across a frigid no-man's land.