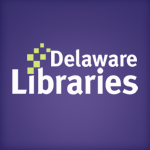 Facebook Twitter Pinterest Flickr Google+ YouTube Instagram
Archived Posts From: 2010
Written on: June 8th, 2010 in Blog Posts
EBSCO's Auto Repair Reference Center contains information on most major manufacturers of domestic and imported vehicles, with repair information for most vintage makes starting as far back as 1945- the content is licensed from the former publisher of the very popular Chilton's repair guides, which are a mainstay of most public library reference collections in this area. You can save yourself a trip and time spent standing around the photocopier by connecting to your public library subscription resources and downloading at home (or from your garage.)
Database content includes more than 34,000 vehicles covered from 1945 to present, nearly 850,000 drawings and step-by-step photographs, approximately 86,600 technical service bulletins & recalls issued by the original equipment vehicle manufacturer, over 158,600 enhanced wiring diagrams for easy viewing and printing, specifications & maintenance schedules, Labor Time Guide & Estimator, AutoIQ, Quick Tips (a complete guide to vehicle ownership & maintenance), unlimited remote access and much more.
You can access the database at this link (you'll be asked for your library card ID and PIN). You can see other databases and subscription resources at the Delaware Library Catalog e-resources page.
Written on: June 5th, 2010 in Blog Posts
The publisher Harper Collins made this presentation at the recent Book Expo America, promoting upcoming titles for this fall and winter seasons. These are sure to be books that you are going to hear a lot about over the next few months! I haven't seen any of these personally as yet, but fingers crossed I will be able to pick up some of them as promotional copies at the forthcoming American Library Association conference in Washington D.C. Which of these will YOU be wanting to see in your Delaware public library? Let us know in the comment section!
There was also a much-buzzed about panel discussion at BEA with included John Stewart, Condoleezza Rice, and John Grisham, amongst others. Reports suggested that Rice was so charming that Stewart pleaded with her "don't make me like you!" The breakfast is being rebroadcasted this weekend on C-SPAN's BookTV. Click here to see the schedule.
Written on: June 3rd, 2010 in Informal learning, Learning Journeys, Reading
Confession time. I do not read every book that I check out of the library or buy at the bookstore. Yes, there are cases where the title and I just don't match up…the voice of the character or the format of the writing puts me off for some reason. But more often than not, I wind up returning/donating unread books to the library because I have gone into a sort of feeding frenzy. [What?] When serendipity steps in and I am faced with shelves and shelves of new releases or piles and piles of must-have bargain buys, it's a feeding frenzy. I can walk out with two full bookbags.
I do feel badly though; I picture those titles on a kind of Island of Unread Books. To give them another chance to be enjoyed, my most recent returns include The Recipe Club: A Tale of Food & Friendship, Game Change: Obama & the Clintons, McCain & Palin and the Race of a Lifetime and Switch: How to Change Things When Change is Hard. Won't you give them a try? And, why not share a few of your Island dwellers with us here?
One last thing…a special thank you for the recommendation to request a copy of Defend the Valley: A Shenandoah Family in the Civil War by Margaretta Barton Colt. To walk through those years with this family via their journals and letters made the unique, convoluted tragedy of civil war truly visible…and made clear the resilience of the human spirit. My learning is richer for the read. I appreciate it.
Written on: June 2nd, 2010 in Blog Posts
In this blog post from last year, I summarized some findings from a Book Industry Study Group report about book buying habits of the general public, which discussed online impulse buying of popular titles as a significant driver of commerce- with my note that several tools exist to expedite your ability as a consumer to check library holdings before spending the average $10/book for an online purchase.
This most recent BISG report shows the dramatic shift in consumer behavior toward "pure" ebook purchasing. Last year, this was barely mentioned and the main issue at hand was online purchasing of ink-and-paper books. In the past year, ebook purchases have risen from just over 1% to more than 5% of the entire market- and a significant percentage of ebook buyers purchased their first ebook within the past year:
(more…)