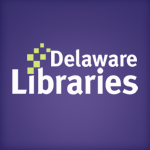 Facebook Twitter Pinterest Flickr Google+ YouTube Instagram
It's Thursday: A 48 hour Book Challenge
Written on: June 10th, 2010 by: in Informal learning, Learning Journeys, Reading
Sometimes we need a nudge. Something to make us stretch out and wake up. My nudge came last weekend when I accepted the Fifth Annual 48 Hour Book Challenge on the MotherReader blog. Please know that this was a personal challenge; an effort to generate some intellectual movement…summer is not my most creative time. I did not participate in the (amazing) community throughout. Maybe next year.
The results?   *My Smithsonian, National Geographic, Time, Country, Food Network magazines are up-to-date. The back issue piles had ranged from 2 to 6 months. *I am deep into a re-read of The Alienist by Caleb Carr. *The two page list of blogs to visit in my "spare time" is no more. I dropped in, nosed around and either added them to my feed or kicked 'em to the curb. Book Patrol is a keeper.
Obviously, I did not spend the entire 48 hours reading; but the Challenge helped me make it The Point of the weekend. Reading was the task, duty, errand of the day…I had to fit bills, groceries, laundry around it. And it was just a delight. Your Challenges? Nudges?
Oh remember that several of the magazines mentioned are available to you via your library card and databases!