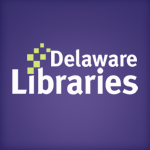 Facebook Twitter Pinterest Flickr Google+ YouTube Instagram
More eBooks from Your Delaware Library
Written on: May 27th, 2010 by: in Blog Posts

The Delaware Library Catalog has offered eBooks and eAudiobooks to Kent and Sussex County public library users for a few years now, and with last year's successful integration of the Wilmington public libraries and this fall's upcoming addition of New Castle County's public libraries to the stateside library catalog, everyone in Delaware can access this increasingly significant media and take advantage of the educational and entertaining content that is included in our subscription to the eBook vendor NetLibrary.
In an effort to respond to users' increasing interest eBooks and eAudio books, we recently revised the way that these titles display in the online library catalog, and added more options for users to discover both the NetLibrary site directly and the titles held by Delaware libraries. In Kent and Sussex counties and Wilmington, library card numbers and PINs are now the only credentials needed to log in and download these items- replacing the earlier system where users needed to establish a personal account on the website.
Now, with the implementation of library card login, you can select "Delaware Public Libraries" as a login option on the Netlibrary.com site, or you can check one of the "Have You Read" reading lists for new ebooks and new eaudio books that are available in the online catalog, and then connect directly to an title that looks interesting to you. For more information on how to discover and explore out ebook holdings, you can view an online tutorial here which gives an overview of where you can find links into the site and for individual titles, and how to access the content.
eAudiobook titles have been the core of the NetLibrary collections for some time, with a dedicated following among the tech-savvy library users in Kent and Sussex counties. However, we have also continued to carry and add to a collection of mostly non-fiction eBooks in our NetLibrary account. These were recently reconfigured to provide the easier library card and PIN- authorized access, as well. Geeks of War, Cyber Criminals on Trial and Brain Tattoos are a couple of random examples.
The remaining hurdle for us is to find a way of getting the vendor to platform these titles so that they can downloaded to mobile devices, e-readers and the like. NetLibrary have started to make some efforts in that direction, and hopefully their recent acquisition by EBSCO will inject a renewed enthusiasm for innovation. The one trick that works currently in the absence of a download option, is that the print options do work by creating a .pdf file of your selected pages- in principle, there's nothing stopping a user from downloading a book by "printing" one chapter after the next and saving these files on their computer, then copying them over to a mobile device that can be connected to the computer, emailing the file to their netbook or mobile phone- I have full confidence that there is some cunning solution that someone out there has figured out: please let me know about it and share it with your fellow library users!