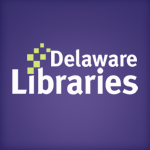 Facebook Twitter Pinterest Flickr Google+ YouTube Instagram
Archived Posts From: 2010
Written on: February 27th, 2010 in Blog Posts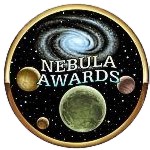 The Science Fiction and Fantasy Writer's of America just announced its 2009 nominees. The awards will be presented at the organization's May 15th, 2009 awards banquet, along with the Andre Norton award for young adult science fiction and fantasy.
You can view the full list of nominees on the SFWA website
Written on: February 25th, 2010 in Blog Posts, Learning, Learning Journeys, Reading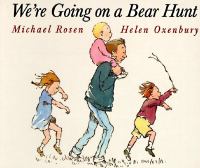 Yes, yesterday was my birthday. But, several of my presents arrived early and I never wait to open them.
Present #1: The inspiration that librarians and our social service Partners find ~ and the dedication they exhibit ~ at our Delaware Libraries Community Resource Exchange (CRE) Showcase always reminds me why I do what I do.
Present #2: Following this exhilarating/exhausting day at work, I come home to find a package from my library training cohort, Honore. Inside I found a copy of Fabric Art Journals by Pam Sussman. I recently read The Art of Fabric Books ~ Jan Bode Smiley; but, the quilter/Reader Advisor clearly recommends Sussman for this topic.
Present #3: As I proceed upstairs to change, I am greeted by an array of reading materials spread out across my bed. My son gives me copies of The Art of Maurice Sendak ~ Selma Lanes, The American Meadow Garden~ John Greenlee, The Wizard of Oz Movie Storybook and best of all, We're Going on a Bear Hunt ~ Michael Rosen. Bear Hunt was one of the few books Josh wanted to hear over and over as a little guy. And, the timing of this gift is just right for my grandchildren!
Now the Birthday Surprise: as I reflect on the Showcase and survey my new pile of books, a snapshot of my learning paths leaps out at me! They add color to that Sketch of Me. Are you having trouble identifying your Learning Journey? Start with your bookcase…or your library checkout receipt…or your stack of magazines…or your regularly visited blogs. What colors your Sketch?
Written on: February 24th, 2010 in Blog Posts
Click on the links to see lists of new additions to the Delaware Library Catalog:

Additionally, we've added some bestselling titles as downloadable e-audiobooks this month. Click on the links below to access downloadable versions (WMA format) of
You'll need to enter your Delaware Library Catalog ID and PIN.
Written on: February 23rd, 2010 in Blog Posts
The 2010 nominees for the Diagram Prize were announced. This prize is awarded by The Bookseller trade magazine, and celebrates books with odd titles. Unfortunately, none of our libraries have Governing Lethal Behaviour in Autonomous Robots (although that sounds like an important topic), Afterthoughts of a Worm Hunter, or Collectible Spoons of the Third Reich. You can vote online for the winner at the magazine's homepage.
UPDATE: Crocheting Adventures With Hyperbolic Planes took home the award- full story at this link.
Written on: February 23rd, 2010 in Blog Posts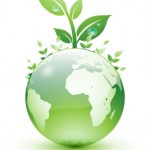 This story in the News-Journal appeared over the weekend to promote the Delaware Association of Environmental Education's Child in the Wild conference on Saturday, February 27th at the historic Blue Ball Barn. The conference is for both formal and non-formal educators, and will present tools and case studies on introducing environmental concepts into classroom education, and will feature presenters from Delaware Greenways, the Seaford School District, and other educational and natural resources organizations.
Delaware Library Catalog libraries can offer a tremendous range of resources for parents on educators on this topic, including curriculum guides for all grades, primers and readers, and audiovisual material. Click here for a list of available items. A resource guide on green living is also available from the Delaware Division of Libraries. More details about the conference and a registration form are available at the Delaware Association of Environmental Education website
And remember, Delaware's state parks are some of the greatest places to play outside! Fee season starts on March 1st this year- you can pick up an annual pass from any state park or order one online at the www.destateparks.com website.
Written on: February 22nd, 2010 in Blog Posts
Plenty to choose from among this week's New York Times Book Review selections. Everything from conservative takes on Middle East politics to espionage thrillers set in the morally ambiguous world of post 9-11 foreign intelligence, by way of reimagined lives of great poets. As ever, the weekly book reviews highlight some of the most important and entertaining titles published in the United States, and as ever, your Delaware Library Catalog library makes many of them available to our readers.
Written on: February 19th, 2010 in Blog Posts, Learning, Learning Journeys, Reading
Kathy here: A 2nd Thursday posting on a Friday? Really? It's all about my learning journey…and learning curve…in the blogosphere.
It seems I have been posting to an old link. Learning: manage weblog versions as one manages document versions.
It seems I need to create my entries

before

the day I actually want to post. Learning: treat the Delaware Library Blog more as a creative writing exercise than a spontaneous letter to an old friend.
It seems that I can do much more to my postings than simply write them. Why sould I expect Richard to enrich the topic with links and images? Learning: commit or do not commit to blog authorship.
Do you blog? What learnings can you share with the rest of us? Interested in starting a blog? The Delaware Library Catalog has 29 titles to help you. Perhaps you just want to begin/to continue as a blog reader. Check out The Weblog Awards for "best" reading adventures as chosen by folks like you (including me). And, while I do read more substantive material, Cake Wrecks and Passive Aggressive Notes are such a guilty pleasure.
See you here next Thursday…I mean it.
Written on: February 19th, 2010 in Blog Posts, Reading
Another wonderful video, created by passionate, imaginative teachers and librarians- and the spirited and enthusiastic children they serve! Let's kick off Summer Reading Black Eyed Peas style this year!
Written on: February 18th, 2010 in Blog Posts
I am getting to work on this right now. Because you are so cute!
This video was produced by the Australian library technology organization VALA
Written on: February 17th, 2010 in Blog Posts, News
Voting is currently underway at all Delaware public libraries to select the winners of the 15th Annual Blue Hen Book Award, sponsored by the Children's Services Division of the Delaware Library Association. The Blue Hen Award promotes reading and library use in children and teens. Youth Services Librarians from Delaware public libraries nominated five books published between November 2008 and October 2009 in the following categories: Picture Book, Chapter Book and Teen Fiction. Children and teens who read all the nominated books in a category then vote for their favorite.
Nominees for the 2011 Blue Hen Book Award in the Picture Book category are:
Nominees in the Chapter Book category are:
Nominees in the Teen Fiction category are:
The nominated books and ballots are available at all Delaware public libraries. Voting will end August 31, 2010; the 2011 Blue Hen Book Award winners will be announced Saturday, November 6, 2010.