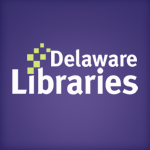 Facebook Twitter Pinterest Flickr Google+ YouTube Instagram
Archived Posts From: 2010
Written on: February 1st, 2010 in Blog Posts
This week's New York Times Book Review leads with a tribute to the generation-shaping author J.D. Salinger. Delaware Library Catalog users can access all of Salinger's seminal work, along with biographies and critical appraisals. Follow this link for a list of available work.
This week's issue covers much more than the life and influence of Salinger, however. A number of new and exciting works are covered, and you can find them at your library:
Patti Smith's Just Kids is "the most spellbinding and diverting portrait of funky but chic New York…that any alumnus has committed to print." Rocker Smith portrays the artistic ferment of the city through her relationships and love affairs with seminal figures of the time such as Robert Mapplethorpe,as well as through her own evolution as artist and performer.
Wild Child is a new collection of stories by T. Coraghessan Boyle who is, according to the reviewer "one of short fiction's contemporary masters." The title story is a masterful retelling of the story of the Wild Boy of Aveyron- a long short story according to the reviewer, and the best of the lot in the book.
Finally, the supplement discusses the new biography of the Smothers Brothers, Dangerously Funny, an "easygoing and informative" book by NPR critic David Bianculli. He's a big fan of the show, and was interviewed recently on the NPR show All Things Considered about the book- you can listen to the interview and read an extract from the book at this link.