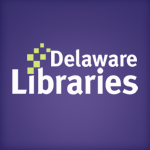 Facebook Twitter Pinterest Flickr Google+ YouTube Instagram
(Why) It's Thursday…is a Learning Journey
Written on: February 19th, 2010 by: in Blog Posts, Learning, Learning Journeys, Reading
Kathy here: A 2nd Thursday posting on a Friday? Really? It's all about my learning journey…and learning curve…in the blogosphere.
It seems I have been posting to an old link. Learning: manage weblog versions as one manages document versions.
It seems I need to create my entries

before

the day I actually want to post. Learning: treat the Delaware Library Blog more as a creative writing exercise than a spontaneous letter to an old friend.
It seems that I can do much more to my postings than simply write them. Why sould I expect Richard to enrich the topic with links and images? Learning: commit or do not commit to blog authorship.
Do you blog? What learnings can you share with the rest of us? Interested in starting a blog? The Delaware Library Catalog has 29 titles to help you. Perhaps you just want to begin/to continue as a blog reader. Check out The Weblog Awards for "best" reading adventures as chosen by folks like you (including me). And, while I do read more substantive material, Cake Wrecks and Passive Aggressive Notes are such a guilty pleasure.
See you here next Thursday…I mean it.