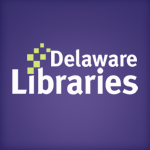 Facebook Twitter Pinterest Flickr Google+ YouTube Instagram
More Book Award News!
Written on: February 23rd, 2010 by: in Blog Posts
The 2010 nominees for the Diagram Prize were announced. This prize is awarded by The Bookseller trade magazine, and celebrates books with odd titles. Unfortunately, none of our libraries have Governing Lethal Behaviour in Autonomous Robots (although that sounds like an important topic), Afterthoughts of a Worm Hunter, or Collectible Spoons of the Third Reich. You can vote online for the winner at the magazine's homepage.
UPDATE: Crocheting Adventures With Hyperbolic Planes took home the award- full story at this link.