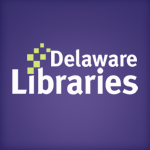 Facebook Twitter Pinterest Flickr Google+ YouTube Instagram
It's Thursday: Birthday Surprise
Written on: February 25th, 2010 by: in Blog Posts, Learning, Learning Journeys, Reading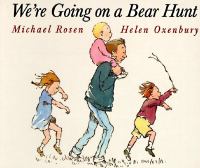 Yes, yesterday was my birthday. But, several of my presents arrived early and I never wait to open them.
Present #1: The inspiration that librarians and our social service Partners find ~ and the dedication they exhibit ~ at our Delaware Libraries Community Resource Exchange (CRE) Showcase always reminds me why I do what I do.
Present #2: Following this exhilarating/exhausting day at work, I come home to find a package from my library training cohort, Honore. Inside I found a copy of Fabric Art Journals by Pam Sussman. I recently read The Art of Fabric Books ~ Jan Bode Smiley; but, the quilter/Reader Advisor clearly recommends Sussman for this topic.
Present #3: As I proceed upstairs to change, I am greeted by an array of reading materials spread out across my bed. My son gives me copies of The Art of Maurice Sendak ~ Selma Lanes, The American Meadow Garden~ John Greenlee, The Wizard of Oz Movie Storybook and best of all, We're Going on a Bear Hunt ~ Michael Rosen. Bear Hunt was one of the few books Josh wanted to hear over and over as a little guy. And, the timing of this gift is just right for my grandchildren!
Now the Birthday Surprise: as I reflect on the Showcase and survey my new pile of books, a snapshot of my learning paths leaps out at me! They add color to that Sketch of Me. Are you having trouble identifying your Learning Journey? Start with your bookcase…or your library checkout receipt…or your stack of magazines…or your regularly visited blogs. What colors your Sketch?