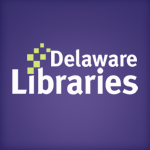 Facebook Twitter Pinterest Flickr Google+ YouTube Instagram
Archived Posts From: 2010
Written on: January 29th, 2010 in Q & A's
A: According to Rhoda Troyer in Delaware Amish Family Records 1915-2009, "The first Amish settler in Delaware was Jacob K. Miller who moved to Delaware from California, on February 8, 1915, and purchased the first Amish Farm on February 18, 1918."
Other notable events from the book include the first Amish baby born July 2, 1915; the first farm accident in February 1916; and the first frolic to build a house in March 1925.
Stop by the Delaware Public Archives to read these and other stories!
Thanks for using Ask a Librarian Delaware.  Have a question? Ask us!
*Amish barn raising image courtesy of http://www.flickr.com/photos/cindy47452/ / CC BY-NC-SA 2.0
Written on: January 29th, 2010 in Blog Posts
Some of us may be Apple fans in our private lives, but everyone in the Delaware library community has a great deal of respect for the contributions of Bill and Melinda Gates in bringing computer and internet access to public libraries across the state. February 2010 will mark the end of Delaware's participation in the Bill and Melinda Gates Foundation's "Opportunity Online" grant program which has supported the purchase of public access computers in libraries serving needy areas.
The Gates Foundation is continuing to assist the development and sustainability of public computing as a central service of public libraries- other states are beginning the Opportunity Online program this year, and the Delaware Division of Libraries is receiving assistance from the Foundation to prepare its application for stimulus money through the American Recovery and Reinvestment Act.
Written on: January 28th, 2010 in Blog Posts
This week's installment of one of our regular features: Click on the links below to get lists of new items available from the DLC in various formats:
All New Items
New Audio Books
New Books
New DVDs
Written on: January 28th, 2010 in Blog Posts
February is Black History Month, and your Delaware public libraries are hosting events in celebration of the contributions of African-Americans to our nation's economy, culture, and identity. The national theme of the 2010 celebrations is the history of black economic empowerment- with a special nod to the centenary of the National Urban League
Here's a sampling of Black History Month-related events from public libraries around the state.
Wed 2/4 at 10:00 AM, Wilmington Public Library, 10th & Market St. Wilmington
Martha & Mattie, Coming to a Bus Stop Near You
Two best friends explore African-American history while waiting at their bus stop. Together, these ladies provide a humorous learning environment while talking aboutt the inventions of 34 prominent inventors, past and present, using visual aids, books and printed materials. (K-4th grades)
Friday, February 5th at 6 PM, Seaford Library and Cultural Center
Historical Reflections
Hosted by Rosetta "Cookie" Garfield and featuring recollections and performances by community members and elders, poets, and storytellers.
Sat 2/6 at 10:30 AM Delaware Public Archives, Dover
The Life and Times of William Julius "Judy" Johnson
Ellen Rendle, author of Judy Johnson: Delaware's Invisible Hero will present the life and times of Negro League superstar Johnson, the first Delawarean elected to the Baseball Hall of Fame.
Historical interpreters and reenactments will tell some of the stories of Delaware's free and enslaved African Americans throughout the day at the First State Heritage Park, as part of First Saturday events on the Green.
Written on: January 27th, 2010 in Blog Posts
The National Book Critics Circle announced the nominees for its 2010 annual awards on Monday, and will name the winners on March 12.
It's another feast for the book lover, and so many of these books are available from your library that it would be a crime to buy them! Click on the titles to link to the catalog record to find out more.
Autobiography:
Fiction:
Written on: January 26th, 2010 in Blog Posts, Learning, Learning Journeys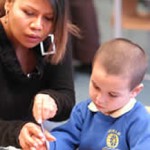 Columbia University journalism professor Dale Russakoff recently wrote this article, which was syndicated to many newspapers including our own News Journal.
In the article, Russakoff discusses the progress that has been made in promoting one of the most vital factors in a child's educational accomplishment- actively engaged parents or other significant adults- including the current Administration's ongoing review of Even Start and other programs which support or promote family involvement in education.
Public libraries can be key contributors in supporting not only children's literacy and learning through programs such as Summer Library Reading, or What's The Big Idea? but also through formal and informal learning programs that support parental educational accomplishments. Many libraries make adult literacy a programming priority, as well as offering computer training, access to test prep material both in print and online, and simply by providing a safe accessible place for children and parents to explore and learn together.
For parents who are interested in starting an informal lifelong learning connection with their children, State Librarian Annie Norman recommends trying out the question journal, The Curious Life of Me, available at our Learning Journeys website.
Written on: January 25th, 2010 in Blog Posts
The feature article in this week's New York Times magazine was a fascinating article about James Patterson's one-man publishing industry. The internationally best-selling author comes over as very likable in the article, and certainly industrious. I have developed a great affection for him since his launch of a children's literacy website, Read Kiddo Read. Patterson unashamedly writes for his audience, and while he himself is well-read, doesn't really have literary pretensions:
Patterson considers himself as an entertainer, not a man of letters. Still, he bristles when he hears one of his books described as a guilty pleasure: "Why should anyone feel guilty about reading a book?" Patterson said that what he does — coming up with stories that will resonate with a lot of people and rendering them in a readable style — is no different from what King, Grisham and other popular authors do. "I have a saying," Patterson told me. "If you want to write for yourself, get a diary. If you want to write for a few friends, get a blog. But if you want to write for a lot of people, think about them a little bit. What do they like? What are their needs? A lot of people in this country go through their days numb. They need to be entertained. They need to feel something.
Motoko Rich's article about book clubs v. solitary readers was another interesting read, and included this link to a review site for young adult readers that is worth checking out (if you are a teen- you can't register if you're an adult).
Finally, the reviews!
Written on: January 22nd, 2010 in Q & A's
*Update 8/26/2011
Click here for direct access to FEMA's flood map viewer.
The University of Delaware also has information on Delaware floodplains and maps.
Stay safe everyone!
Don't want to miss our blog posts or news? Like us on facebook!
Q:  I will move to Kent or New Castle County from NW Wisconsin in a few months. I want to
avoid areas too close to sea level as well a flood plains or areas near flood plains. Can you direct me to online, free info (preferably map[s]) regarding flood plains in Delaware? A flood insurance rate map (called a FIRM in the business) would be ideal.   FEMA web site not helpful because it requires a specific address before it can tell you if property is in a flood plain. I need more general info. Tks.
A:  Since Delaware is such a small state you will be able to use the FIRM maps without an address.
Go to the FEMA map website:
1. Select Delaware for the state
2. Select the county you are interested in viewing.   Delaware has three: New Castle County (north), Kent County (central), Sussex County (South).
3. Select a community. For this field, you can select a specific city/town OR select the entire county. Selecting New Castle Co*, Kent Co*, Sussex Co*, will give you complete county information.
4. Select "Get FEMA issued Flood Maps"  and view the map
Thanks for using Ask a Librarian Delaware.  Have a question? Ask us!
Written on: January 21st, 2010 in Blog Posts, Reviews

At last week's American Libraries Association mid-winter conference, a number of award ceremonies took place, including the Caldecott Medal, Newberry Award, and Prinz Awards.
Jerry Pinkney took home the Caldecott Medal for his new young reader book based on Aesop's fables, The Lion and the Mouse. Set on a vividly-rendered African Serengeti, Pinkney's wordless retelling is a "classic tale from a consummate artist."
Rebecca Stead's When You Reach Me took home the Newberry Award for 2010. It's a complex time-travel mystery set in 1970s New York, and is suitable for a preteen and teen reader who can appreciate a complex story with a compelling heroine and a "baffling, heart-pounding conclusion."
Finally, Libba Bray's Going Bovine won this year's Prinz Award for Young Adult literature. It's a hallucinatory tale that pays tribute to Cervante's Don Quixote in character and narrative, but is "ambitious, tender, thought-provoking and often fall-off-the-chair funny."
Reviews of these and many other titles available from the Delaware Library Catalog can be found in the "look inside" tab of each catalog record, by clicking the "N" icon where available to connect to the NoveList database, or by reading library patron reviews submitted via the LibraryThing review feature.
Written on: January 20th, 2010 in Blog Posts, Learning, Learning Journeys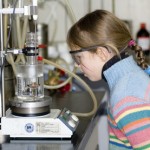 Yesterday's announcement by Governor Markell and Senator Kaufman highlights the importance of Science, Technology, Engineering and Math Education as an important contributor to local and national economic development and the nation's future. Executive order 15 creates a STEM Council with representatives from a broad range of government agencies, educational institutions, and private enterprise to work closely with the Department of Education on improving STEM curriculum and educational resources, seeking out sources of financing to support innovative programs, and collaboration with employers.
Public libraries in Delaware have long supported STEM education through the "What's the Big Idea?" program, an NSF-supported program which is coordinated by the Delaware Division of Libraries and the Delaware Center for the Book. Delaware was a pilot site for this program, which infuses curriculum standards-oriented STEM education concepts into library programs, events, and resources for young children and families. The public and academic libraries in the Delaware Library Catalog have a broad array of resources that support STEM initiatives, including books for children and educators, access to online journals through statewide subscriptions managed by the Division of Libraries. The books listed below, for instance, are targeted at promoting STEM education with girls:
And library patrons can access these STEM-related educational journals- along with hundreds of others: