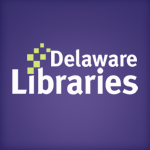 Facebook Twitter Pinterest Flickr Google+ YouTube Instagram
Black History Month at your Delaware Library
Written on: January 28th, 2010 by: in Blog Posts
February is Black History Month, and your Delaware public libraries are hosting events in celebration of the contributions of African-Americans to our nation's economy, culture, and identity. The national theme of the 2010 celebrations is the history of black economic empowerment- with a special nod to the centenary of the National Urban League
Here's a sampling of Black History Month-related events from public libraries around the state.
Wed 2/4 at 10:00 AM, Wilmington Public Library, 10th & Market St. Wilmington
Martha & Mattie, Coming to a Bus Stop Near You
Two best friends explore African-American history while waiting at their bus stop. Together, these ladies provide a humorous learning environment while talking aboutt the inventions of 34 prominent inventors, past and present, using visual aids, books and printed materials. (K-4th grades)
Friday, February 5th at 6 PM, Seaford Library and Cultural Center
Historical Reflections
Hosted by Rosetta "Cookie" Garfield and featuring recollections and performances by community members and elders, poets, and storytellers.
Sat 2/6 at 10:30 AM Delaware Public Archives, Dover
The Life and Times of William Julius "Judy" Johnson
Ellen Rendle, author of Judy Johnson: Delaware's Invisible Hero will present the life and times of Negro League superstar Johnson, the first Delawarean elected to the Baseball Hall of Fame.
Historical interpreters and reenactments will tell some of the stories of Delaware's free and enslaved African Americans throughout the day at the First State Heritage Park, as part of First Saturday events on the Green.
Sat 2/6 at 1:00 PM Kirkwood Library, 6000 Kirkwood Hwy, Wilmington
Tales from the African Plain
Join storyteller Sangay Miller as she weaves a collection of stories from Africa (All ages)
Sat 2/13 at 11:00 AM Kirkwood Library, 6000 Kirkwood Hwy, Wilmington
Quilts from the Drinking Gourd
Creative Family Fun. (Seating limited to 40, Ages 4 and up w/their grown-ups)
Sat 2/21 at 2:00 PM Corbit Calloway Memorial Library, 115 High St. Odessa
George Washington Carver
George Washington Carver, An Interpretive, Interactive Telling of the Legacy: with Willis Phelps, Jr.
Wed 2/24 at 6.30 PM Kent County Library, 2310 S.DuPont Hwy Dover
Tales from the Savannah
Experience the language, history, and heritage of Africa through storytelling. Celebrate African-American History Month with Delaware State University educator and state legislator Don Blakely, who has led many study abroad programs to Africa
Friday 2/26, Seaford Library and Cultural Center
UMES Concert Choir
The library will be co-hosting a performance by the Concert Choir of the University of Maryland Eastern Shore at the Methodist Manor House, 1001 Middleford Rd., Seaford.
Sat 2/27 at 2:00 PM, Woodlawn Library, 2020 W. 9th St. Wilmington
History of the Negro Baseball League
Ron Whittington portrays Judy Johnson
All Month at Lewes Public Library
Celebration of the African-American Experience (Lobby)
The Sisterhood Book Group will display historical and modern African American figurines collected by its members, representing family and religious life, African-American culture and history, and other representations of the African-American experience. The Sisterhood's next scheduled book discussion on March 11 (6 pm) will feature the work of James Baldwin, and throughout the month, Lewes Public Library will feature exhibits of African-American fiction and non-fiction works from its collection.