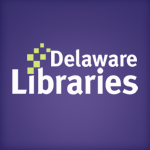 Facebook Twitter Pinterest Flickr Google+ YouTube Instagram
Q: Who was the first Amish settler in Delaware?
Written on: January 29th, 2010 by: in Q & A's
A: According to Rhoda Troyer in Delaware Amish Family Records 1915-2009, "The first Amish settler in Delaware was Jacob K. Miller who moved to Delaware from California, on February 8, 1915, and purchased the first Amish Farm on February 18, 1918."
Other notable events from the book include the first Amish baby born July 2, 1915; the first farm accident in February 1916; and the first frolic to build a house in March 1925.
Stop by the Delaware Public Archives to read these and other stories!
Thanks for using Ask a Librarian Delaware.  Have a question? Ask us!
*Amish barn raising image courtesy of http://www.flickr.com/photos/cindy47452/ / CC BY-NC-SA 2.0