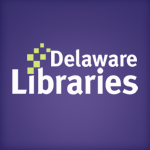 Facebook Twitter Pinterest Flickr Google+ YouTube Instagram
Archived Posts From: 2010
Written on: January 20th, 2010 in Blog Posts
Click on the links below to get lists of new items available from the Delaware Library Catalog in various formats:
Please note that we have recently made changes to how eAudiobooks are accessed- you can now use your library card and PIN to download these to your own computer or compatible MP3 device.
Written on: January 20th, 2010 in Blog Posts
Over the weekend, some access changes have been implemented for NetLibrary unabridged e-audio books. This service allows you to download unabridged audio versions of new and classic books directly to your home PC and in many case, a compatible MP3 player (such as an iPod) to listed to "on-the-go).
To simplify access, new titles loaded going forward can be accessed without logging in and searching for specific titles. Brief and full item records will include a direct link to this title that will be authenticated by your library card number and PIN. This link is the "weblink" icon that looks like a chain, and clicking on this will bring up an authentication screen that asks for your library card number and PIN, then connects you to the download.
Written on: January 18th, 2010 in Blog Posts
This week's front page review in the New York Times Book Review was written by Walter Kirn– author of the book that the soon-to-be-Oscar-winning movie Up in the Air was based on. Kirn reviews the new book Day out of Days by Sam Shepard, the iconic actor and playwright, and is deeply impressed by the narrator's encounters with pit-stop America and the "crackpot vagabonds, working-class survivors and footloose fellow-wanderers" who inhabit it.
Also reviewed this week:
Click on the links above to check availability at any of the Delaware Library Catalog locations or place a hold for delivery to your local library! Have a great new week of reading.
Written on: January 14th, 2010 in Blog Posts
Today's News-Journal article documents the response of Delaware's Haitian community to the terrible tragedy unfolding in Haiti following the massive earthquake on Sunday. The Seaford Library and Cultural Center has Creole-speaking staff members who may be able to assist in locating information and resources (302-629-2524).
The U.S. Department of State's website provides information about the government's response to the crisis, including links for giving donations and a phone number to find information about family members on the island (1-888-407-4747).
UPDATE: CNN recently made a searchable missing persons database available at this link.
The site also provides links to reliable relief organizations who are receiving donations and offers of assistance. Unfortunately there are already scam artists and frauds taking advantage of the situation, and numerous rumors that may inhibit responses by various organizations. The Google crisis response page and Poynter.com have additional resources, advice and contact information for those choosing to donate or assist.
UPDATE: The Delaware Black Caucus in partnership with the Delaware Community Foundation has established an earthquake relief fund. Click here to go to the DCF site to make a donation. Delaware State Treasure Velda Jones-Potter will provide fiscal oversight for this fund, which has the support of a broad coalition of Delaware organizations and businesses.
The Middletown Thrall Library in Vermont has created this resource and information page which includes contact information for relief agencies, how to find a reliable organization to donate to, and other useful resources.
Written on: January 12th, 2010 in Blog Posts
Recently, Matt Denn wrote about the state's response to the Bradley child-abuse case on his blog- included last week's decision to allocate all available victim assistance funds to the case and extend in-home counseling and Spanish-household outreach under the direction of the State's Department of Services to Children, Youth and their Families.
UPDATED 1/19/10: DSCYF has also created a web-resource related to the Bradley case, which includes links to articles on how to respond to a child's disclosure of abuse, where to find a trauma counselor in Delaware, and Q&As about trauma and counseling. You can see these resources at this link. The Division of Libraries has also created an online resource guide, and additional contact info and descriptions of services for a number of Delaware organizations providing these types of service can be found at the Delaware Community Resources Exchange wiki.
Most Delaware public libraries offer numerous books and other material related to child abuse therapy, including books targeted to children as well as guides and advice to parents and other family members. Pittsburgh Action Against Rape recommends the following books which are available from Delaware libraries in Kent and Sussex counties:
For kids-
For teens and adults-
Delaware Technical and Community College campus libraries and the Wilmington University collection, newly available to Delaware Library Catalog users, include substantial professional and academic works on the subject. These include the following works recommended by the Veteran's Administration's Center for Post-Traumatic Stress Disorders:
Written on: January 11th, 2010 in Blog Posts
This week marks the return of a recurring post on this blog- a weekly handy abstract of the reviews in this weeks New York Times Book Review. These are always the newest, the most critically acclaimed and anticipated- and the newspapers reviewers are usually frank and unsparing in criticism, and enthusiastic in praise. If you can't make it to the paper every week, a glance here might persuade you to check out these books from your library instead of shelling out $20 or more at the bookstore!
The sequel to Elizabeth Gilbert's wildly popular Eat, Pray, Love receives front-page treatment by Curtis Sittenfeld (author of Prep and American Wife). Committed is Gilbert's account of her marriage of love and convenience- after an agreeable arrangement with her Brazilian partner falls apart courtesy of US immigration law, the author must decide to re-commit to an institution that she is mistrustful of (for good reason). The reviewer thoroughly enjoyed the book- although had difficulties with Gilbert's asides into analysis of the socio-historical construction of marriage, which gave the book a "neither fish nor fowl quality".
Unfinished Desires, the new novel by Gail Godwin is a "reserved yet powerful" story set in a Catholic boarding school in North Carolina, in which the former Mother Superior recounts a "richer, darker, uninhibited story" of single tempestuous year of toxic playground politics amongst 9th grade girls.
In non-fiction reviews, Wayne Biddle's Dark Side of the Moon is "a deeply skeptical account of the early life and career of Wernher von Braun", which explores the scientist's successful escape from judgment for his collaboration with and support of Nazi war crimes.
Finally, Red Cloud at Dawn documents the four years of the U.S.A.'s nuclear monopoly between 1945 and 1949- and argues that the beginning of the arms race was an "utterly irrational" decision that could have been forestalled by moving beyond the two nation's fixation on espionage and secrecy. The reviewer is not so convinced, perhaps- although still impressed by this "fine, thoroughly researched book."
Written on: January 11th, 2010 in Blog Posts
Wired Magazine reminds us that Jan. 11th is the birthday of Popular Mechanics, which was first published in 1902, and remains popular more than a century later.
You can access the full-text online version at this link, thanks to your library's statewide subscription. (Delaware Library Catalog ID and PIN required)
UPDATE: And on a related note: Popular Science recently announced that it's entire archive- 137 years worth- is available online for free (click here). It works great on an iPhone, too. Here is a sample result set for my search for "Flying Car", which returned full-color and text issues from the 1920's to 2004 with articles on the topic. I still think that the future has not officially arrived until I get my flying car!!
Written on: January 10th, 2010 in Blog Posts
George Clooney- desired by women (and men), envied by men (and women) had a productive and critically acclaimed year in 2009. After no doubt being voted in for the umpteenth time as America's sexiest man in the usual magazines, odds are that George will receive one or more Oscar mentions when the 82nd Academy Award nominations are announced February 2nd.
That should make his life even more perfect.
It's nice to notice that all of Clooney's 2009 hits are adaptations of works of fiction- if you want to see how they stack up against the movie version, click on the links below to check availability or place a hold on copies in the Delaware Library Catalog:
Written on: January 5th, 2010 in Blog Posts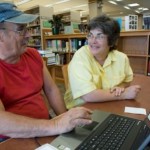 Earlier this month, the Bill & Melinda Gates Foundation announced a partnership with Delaware to help public libraries compete for broadband stimulus funds. The foundation's Opportunity Online grant program will provide the Delaware Division of Libraries (DDL) technical and consulting assistance to develop competitive funding proposals for federal broadband stimulus funding from the National Telecommunications and Information Administration's (NTIA) Broadband Technology Opportunities Program (BTOP), established through the American Recovery and Reinvestment Act.
Delaware will also receive federally required matching funds from the Gates Foundation, contingent on a successful BTOP award, and assistance to help secure additional federal E-rate funding to sustain future broadband connection costs.
Nearly 40 percent of Americans, often those with lower incomes and lower levels of education, still don't have high-speed Internet access at home. In most communities (70 percent), the public library is the only provider of free Internet access available to residents.
These funds would help Delaware's libraries accommodate patron demand for high-speed Internet access, which is growing faster than most libraries' ability to provide increased bandwidth.
BTOP is expected to award federal stimulus grants to private and public sector applicants starting in early 2010 to expand broadband infrastructure to more communities across the country and to help new Internet users benefit from broadband access.
"In order for our libraries to be among the best in the country, we need to adapt to and meet the varied and changing needs of Delawareans," said Lt. Governor Matthew Denn. "We are fortunate to be partnering with the Gates Foundation to produce a solid application for stimulus funds to meet these needs."