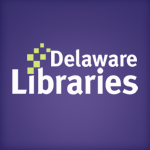 Facebook Twitter Pinterest Flickr Google+ YouTube Instagram
Popular Mechanics
Written on: January 11th, 2010 by: in Blog Posts
Wired Magazine reminds us that Jan. 11th is the birthday of Popular Mechanics, which was first published in 1902, and remains popular more than a century later.
You can access the full-text online version at this link, thanks to your library's statewide subscription. (Delaware Library Catalog ID and PIN required)
UPDATE: And on a related note: Popular Science recently announced that it's entire archive- 137 years worth- is available online for free (click here). It works great on an iPhone, too. Here is a sample result set for my search for "Flying Car", which returned full-color and text issues from the 1920's to 2004 with articles on the topic. I still think that the future has not officially arrived until I get my flying car!!