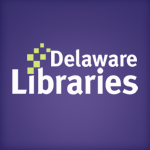 Facebook Twitter Pinterest Flickr Google+ YouTube Instagram
New Access to Downloadable Audiobooks
Written on: January 20th, 2010 by: in Blog Posts
Over the weekend, some access changes have been implemented for NetLibrary unabridged e-audio books. This service allows you to download unabridged audio versions of new and classic books directly to your home PC and in many case, a compatible MP3 player (such as an iPod) to listed to "on-the-go).
To simplify access, new titles loaded going forward can be accessed without logging in and searching for specific titles. Brief and full item records will include a direct link to this title that will be authenticated by your library card number and PIN. This link is the "weblink" icon that looks like a chain, and clicking on this will bring up an authentication screen that asks for your library card number and PIN, then connects you to the download.
Patrons who are already using Netlibrary through personal accounts won't be impacted immediately, although they were notified a couple of months ago of upcoming changes- specifically that favorites lists would probably not survive the transition. Everyone who responded to the notice was enthusiastic about the change. Going forward, new users will NOT have to set up an account, or login to access the NetLibrary site. Current users and new users may set up personal accounts if they want to install the NetLibrary Media Center on their home PC for easy, direct browsing and download.
The NetLibrary titles are all listed as Delaware Division of Libraries holdings (this may help expedite searches for widely-held titles) , have the call number WEB and the title format **title** [electronic resource] (Unabridged). Another (easier) way of finding the newest additions is to use the "Have You Read" lists which can be found in the green links menu in the library catalog, or at this link.