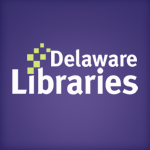 Facebook Twitter Pinterest Flickr Google+ YouTube Instagram
Yesterday's Times
Written on: January 18th, 2010 by: in Blog Posts
This week's front page review in the New York Times Book Review was written by Walter Kirn– author of the book that the soon-to-be-Oscar-winning movie Up in the Air was based on. Kirn reviews the new book Day out of Days by Sam Shepard, the iconic actor and playwright, and is deeply impressed by the narrator's encounters with pit-stop America and the "crackpot vagabonds, working-class survivors and footloose fellow-wanderers" who inhabit it.
Also reviewed this week:
Jonathan Dee's new novel The Privileges is a comic story of a dysfunctional family of Wall Street strivers, full of "elegance, vitality and complexity."
John Heilemann and Mark Halperin's much-anticipated behind the scenes coverage of the 2008 Presidential campaigns, Game Change is juicy and unsparing.
Changing my Mind is a new collection of essays by Zadie Smith that showcases the writer's "cosmopolitan suavity and wit" and incorporates cultural references from Buffy the Vampire Slayer to Simone Weil. Smith writes about race and writing, British comedy, the Oscar Awards, and David Foster Wallace.
Click on the links above to check availability at any of the Delaware Library Catalog locations or place a hold for delivery to your local library! Have a great new week of reading.