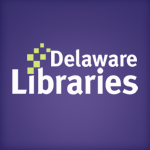 Facebook Twitter Pinterest Flickr Google+ YouTube Instagram
Archived Posts From: 2009
Written on: June 30th, 2009 in News
On July 1, Delaware Library Catalog and New Castle County Library users will be seeing some revisions to the line-up of databases
available through their libraries. We are adding substantial additions to our current lineup of products from EBSCO, and replacing some other products
with comparable new databases from EBSCO. Access to online versions of periodicals and journals held both in print and electronically by Delaware libraries
will also simplified through the addition of an A-Z periodicals interface. You can view the A-Z interface here– although you will need a Delaware Library Card to view the content.
If you have a Delaware Library Catalog account, you can check out some of the new (and some of the old) databases at these links:
If you're interested in using some of our subscription resources for homeschooling or supporting your child's schoolwork, some of the databases that are available to younger patrons include:
Within the next few weeks, we will also be able to restore home access to Accessible Archives, a treasure trove of genealogical records and historical American newspapers- you can currently access this from any public library computer.
Written on: June 30th, 2009 in News
Stay tuned for the next announcement about the full lineup of revisions and additions to the State of Delaware's subscription electronic resources for libraries (aka databases), but as a teaser, we are very happy to announce the availability of the EBSCO health database Consumer Health Complete in three language interfaces. According to the creator, these databases:
"provide translated articles about common medical conditions and procedures in an easy-to-understand manner. In addition to keyword searching, this suite of databases offers an interactive body map that assists the user in locating full text articles about health-related topics for all areas of the body.
All of the evidence-based content included in Multilingual Health Databases is written by experienced medical writers and independently reviewed by medically-credentialed experts. The articles in MHD are reviewed and updated on a regular basis to reflect the most recent information and research available."
Consumer Health Complete will be available in Chinese, Russian, and Spanish from July 1st. Not, of course, as a substitute for professional medical services.
Click on the links to see the resources in each of the languages (and English). You'll need your Delaware Library Catalog library card if you aren't in a Delaware public library:
Consumer Health Complete- English
Consumer Health Information – Chinese, Traditional
Consumer Health Information – Russian
Consumer Health Information – Spanish
Written on: June 30th, 2009 in Learning Journeys
Kathy here: Yes, three weeks have flown by since I recognized my Learner's Block. Three weeks in which I dug into drawers, binders and boxes filled with ideas, theories and creative offerings. Why? I couldn't concentrate on my reading!  The revelation? It's all about the organizers. Per dictionary.com, a means which encourages one to: put together in an orderly, functional, structured whole, arrange in a coherent form, arrange in a desired pattern or structure.  And, my favorite, to develop into or assume an organic structure. It's practically poetry.
It turns out that I was not suffering from Learner's Block. I was suffering from Disorganized Thought Syndrome. As I pulled materials together, began to group like-with-like, to winnow out the irrelevant, the juices started to flow once more. Ideas actually came into my mind unbidden. I wasn't sure that was still possible. So, whether the word organization brings you a vision of aisle after aisle of office supplies just waiting for your touch or sends cold shivers down your spine, accept that organizers move us forward. They help make our paths obvious. They make our brains happy and rested. Unfortunately, they also make them bored which is how we get into these messes.
Last, I used the phrase Disorganized Thought Syndrome because I know this issue will arise for me again in other forms. Remember, a syndrome is a group of signs and symptoms that occur together and characterize a particular abnormality. Would you care to share your disorganized thought problem?
Written on: June 29th, 2009 in Reviews
I'm looking forward to getting hold of a number of books that were well-reviewed in the most recent Sunday New York Times:
The last title looks especially interesting- in which the author spends one year attempting to read the 51- volume set of Harvard Classics in its entirety. You can read part of the first chapter here. Happy reading.
Written on: June 28th, 2009 in News, Reviews
During this last week, the Delaware legislature voted to amend State anti-discrimination laws to include gay and lesbian Delawareans for the first time. Shortly after the legislation was passed, Delaware Lt. Gov. Matt Denn published a touching blog post about the history of the decade-long attempt to pass this legislation.
June 28th also marks the 40th anniversary of the "Stonewall Riots" in New York City, one of the pivotal events in modern Gay and Lesbian history- the event that is credited with beginning the movement for liberation movement that has made events like the passing of S.B. 121 possible.
The Delaware Library Catalog has several books and movies about the event itself and more resources about the 20th Century gay liberation movement.
Written on: June 26th, 2009 in News
The circulation of library items from the Kent and Sussex County continues to rise, with June's final figures not yet in, suggesting an all-time high for the year as the message continues to be heard that libraries are a tremendous economic and leisure resource when times are hard:
Beach community public library circulation is growing nicely this year. We're already seeing a steep rise in circulation every month since February, with the vacation season barely begun!
Written on: June 25th, 2009 in Reviews
The Korean War began with the invasion of South Korea by the Communist-led North and the beginning of the United Nations "police action" to restore the independence of the South. Three months later, hundreds of thousands of Chinese troops crossed into the peninsula and began clashing with the predominantly American troops making up the bulk of the U.N. forces.
You can view an incredible set of digitized maps of various phases of the conflict at this U.S. Army Center for Military History webpage, and click here for a public domain collection of photographs from the War. Other downloadable resources from the U.S. CMH include chronologies and posters, and a list of Medal of Honor recipients.
You can find a large number of books about the Korean War in the Delaware Library Catalog. Click here for a full list of books, although the Coldest Winter: America and the Korean War by David Halberstam and the Coldest War: A Memoir of Korea by James Brady are particularly well regarded general histories of the war.
The Korean War never actually ended, of course. The U.S. Army still maintains substantial forces in the Korean peninsula, and the stalemate in which the active conflict ended is still a significant factor in current U.S. foreign relations.
Written on: June 24th, 2009 in Reviews
I think that my personal knowledge of English vicarages and country homes comes from Miss Marple, and though I don't have any first hand experience of Hawaii I feel like I know plenty about the Island State from watching reruns of Hawaii Five-O.
This makes me think about how much we can learn from the type of genre fiction that is most often categorized as merely entertainment.
On (gen)re-flection, mysteries and thrillers can be a unique form of access to foreign lands and foreign cultures- there are incredibly good, entertaining reads out there that also vividly portray the geography and everyday lives of nations that most people will never visit.
How many people knew all that much about Botswana before McCall-Smith's Precious Ramotswe mysteries? They are thoroughly enjoyable, enormously popular, and are brought alive by the author's obvious love for the country and its people, with vivid depictions of how the intersection between traditional culture and modernity plays out in this one dusty nation.
Eliot Patison's Inspector Shan mysteries, while thrilling and tragic, are also rich with ethnographic details about Tibetan folkways, from agriculture and diet to spirituality.
There are mysteries set in the slums of India such as The Case of the Missing Servant, by Tarquin Hall, which portray the intersection between the "New India" and the ancient caste system, a well as the well-regarded "Inspector Ghote" series by HRF Keating.
If you're interested in exploring the world AND enjoying a gripping read, Linda Bertland's School Library Resource Website has links to other great lists for mysteries set in foreign countries, organized by region.
Written on: June 23rd, 2009 in News
Last year, the fight to save the Philadelphia libraries was the big news in libraries. As befits that fair city, the campaign was a bare-knuckle street fight, with daily rallies, political maneuvering, and direct action.
On Friday, Governor Strickland of Ohio announced a budget that included the elimination of as much as $200 million of library funding over the next two years- potentially equaling a 50% cut in most public library funding.
In Ohio, the revolution has been digitized. Over the weekend, an huge number of websites were created or overhauled to publicize the budget issue and to encourage library patrons to contact their legislators:
The "Save Ohio Libraries" website
The Toledo Library homepage
The Columbus Public Library website today
The campaign has also encompassed social media to an unprecedented degree. Comments on Governor Strickland's Facebook page now almost exclusively concern the library issue, with a new comment from an Ohio voter every couple of minutes, all stating their support for libraries and opposition to the cuts. Twitter is also seeing an incredible amount of posts in support of Ohio Libraries, with supporters using the site to drive supporters to sites where they can register their opinion, contact their state and local legislators, and publicize the issue within local and national media.
Good Luck, Ohio-ans! With this amount of passion and commitment, all things are possible!
Written on: June 23rd, 2009 in News

Click on the links below to get lists of new items available from the DLC in various formats:
All New Items
New Audio Books
New Books
New DVDs