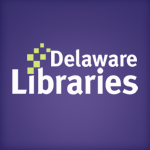 Facebook Twitter Pinterest Flickr Google+ YouTube Instagram
New Databases
Written on: June 30th, 2009 by: in News
On July 1, Delaware Library Catalog and New Castle County Library users will be seeing some revisions to the line-up of databases
available through their libraries. We are adding substantial additions to our current lineup of products from EBSCO, and replacing some other products
with comparable new databases from EBSCO. Access to online versions of periodicals and journals held both in print and electronically by Delaware libraries
will also simplified through the addition of an A-Z periodicals interface. You can view the A-Z interface here– although you will need a Delaware Library Card to view the content.
If you have a Delaware Library Catalog account, you can check out some of the new (and some of the old) databases at these links:
If you're interested in using some of our subscription resources for homeschooling or supporting your child's schoolwork, some of the databases that are available to younger patrons include:
Within the next few weeks, we will also be able to restore home access to Accessible Archives, a treasure trove of genealogical records and historical American newspapers- you can currently access this from any public library computer.