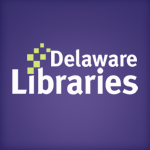 Facebook Twitter Pinterest Flickr Google+ YouTube Instagram
Archived Posts From: 2009
Written on: June 12th, 2009 in News
Look out for this Public Service Announcement on local TV as Summer Library Reading Program (SLRP) events and activities take over Delaware's public libraries for the summer!
SLRP is more than just a tremendously fun summer program for kids- it also provides a vital link to continuing literacy development through the school break and avoiding "summer loss". You can read an article about the educational impact of programs that engage children with continued literacy development during the summer here (to summarize- children are at risk of losing a year and a half of reading development between Grades 1-6 if they don't read during the summer).
The Division of Libraries and Division of the Arts also organize a performance series to enhance and promote library SLRP programs. You can see the full performance schedule at the Delaware Center for the Book website or at the DelawareScene arts and culture events listing website.
The Collaborative Summer Library Program provides resources to library partners for SLRP programs- you can visit their website for more information.
Written on: June 11th, 2009 in News
Recipe for a best-seller: A young vampire decides to leave the seminary in order to fight in a Delaware regiment during the Civil War. He's injured, then falls in love with his nurse. And she's telepathic!
Get me that James Patterson on the phone!
Written on: June 10th, 2009 in News
The Delaware Division of Libraries tweets some of the interesting virtual reference questions it receives (they get far too many to post them all!).
http://twitter.com/askalibrarian
Other Delaware Libraries tweet news and events. Check them out!
http://twitter.com/MiltonLibrary
http://twitter.com/Selbyville_Lib
http://twitter.com/gtowndelibrary
Written on: June 9th, 2009 in Learning Journeys
Kathy here: System shutdown; project offline;no data entered…I could go on…but what it comes down to is that my brain is full. Picture the file cabinet that practically spews paper when you open it, almost daring you to try and stuff one more sheet of paper inside. That's where I stand. Does this surprise you? Let me try to explain.
Some picture their lifelong learning as a hike, some as a climb. From my childhood, mine has always felt like a river. There are times when it is so wide I can barely see the other side; and others when even I – at 4'11" – can hop across it. There are times when it rages ahead, whitewater all round; and others when it babbles along peacefully. Then, there are those times when a tree falls across the flow; debris builds up behind; the water is gradually choked off from true forward movement.  Again, that's where I stand. My brain is full; my river is blocked.
The answer? I just need to pull out the heavy equipment I keep in reserve for tree removal. First, I acknowledge where I am and take a step back. I spend time in nature, pull out favorite quote collections, visit amazing photograph sites such as  Webshots or sit for a hour or so in the picture book section of my public library. Second, I recognize that 99.9% of the time when that tree has fallen, it relates to a disorganized approach to information overload. So, I'm spending the next few days with my figurative backhoe moving that learning I must do away from that I wish to do, removing rocks along the way and smoothing the surface of both.
Remember, that river wants to flow.
Written on: June 9th, 2009 in News, Reviews
We've blogged several times (here and here, for instance) about how Delaware Library patrons can write their own reviews and have their reviews display in the online catalog.
We recently implemented a categorization feature in Library Thing reviews- you can now check a box if you want your review to be featured in a specific category- At this point you can choose to select from "summer reading", "teen books", and "learning journeys" (the Division of Libraries Lifelong Learning project). This means that if you're involved in a library program, such as a book group, all of the reviews for that program can be displayed together on a web page.
Take a look at any of the review links to see what it looks like. You'll have to view the full catalog record for a book, click on "see reviews/add a review" and select "review this yourself" to see the new options.
While you're there, write a review or two…
There aren't any obvious limits on the amounts of categories that can be installed, so if you are interested in having your book club or a program at your library enabled as a review category, let me know. The output to your website, blog, or facebook account is a snippet of HTML that is easily installed and is available from the review module.
Written on: June 8th, 2009 in News, Reviews
Delaware's Lieutenant Governor blogged about summer reading today. You can read the original posting here.
Matt's post is a "list for grown-ups", featuring books that he has read recently and enjoyed:
So Brave Young and Handsome, and
Peace Like a River, Leif Enger
Thrillers by George Pelecanos
Parting the Waters, Taylor Branch
The Road, by Cormac McCarthy
As he says, you can get them at your local public library! Enjoy your summer reading assignment!
Written on: June 8th, 2009 in News, Reviews

This week's installment of one of our regular features: Click on the links below to get lists of new items available from the DLC in various formats:
All New Items
New Audio Books
New Books
New DVDs
Written on: June 6th, 2009 in Reviews
President Obama spoke in commemoration of the 1944 D-Day landings this weekend:
There's much more about D-Day, one of the most significant military accomplishments in history at the U.S. Army's official historical page. The Encyclopedia Britannica has resources available (usually subscription, but free here) at this site.
D-Day has been a favorite topic for military historians, as well as a few daring fiction authors who have tackled the event. Notable books about D-Day include The Steel Wave, a new novel by Jeff Shaara (better known for his Civil War fiction) and Stephen Ambrose's D-Day, 6th June, 1944 which combines Ambrose's signature dependence on oral histories and first-person accounts with exhaustive and accurate historical research from U.S., English and German sources. Max Hasting's Overlord is an example of the sort of sweeping, battle focused narrative history written typically by English and European historians.
As astonishing as the sacrifice and accomplishments of the Allies on the Normandy beaches was, there were also many brave souls in Germany who faced impossible odds to fight the Nazi regime at home. A brand new book recently available from the Delaware Library Catalog was reviewed recently in the New York Times, Red Orchestra, recounts one particular opposition campaign. You can read the review as well as the first chapter online.
(* the first line of the 4th stanza of "for the fallen", Laurence Binyon's epitaph for the dead of the Great War, recited annually at London's Cenotaph during Remembrance Day services.
Written on: June 4th, 2009 in Reviews
I've written before about the tremendous Inspector Shan mystery series by Eliot Pattison. Set in Tibet, they are a combination of political thriller, procedural, anthropological/theological studies, and cries of outrage against the Chinese occupation of Tibet, its continuing persecution of political and religious dissent, and their attempts to extinguish traditional Buddhist culture in the region.
Recently I arranged by email and blog an interview with the Edgar-award winning author. Read the interview and check out the Inspector Shan novels- you won't be disappointed.
Q: Can you summarize about your background with China and the Tibetan struggle? How did you first become aware of the situation in Tibet?
Have you written non-fiction about the issue- and why did you decide on a fiction approach?
I have long been a globetrotter, in both my professional and personal lives. Fortunate enough to have been able to visit China at the early stages of its "opening," I experienced much of the country from many different perspectives. Given my long-standing interest in Asian history and Buddhism, it wasn't long before I started exploring surviving Tibetan Buddhist temples. From the first moment I entered the first of these temples and saw the heavy police presence I knew something was wrong. The more I saw the nervousness, even fear, in the eyes of the monks, the more I wanted to understand the experience of Tibet and Tibetans at the hands of the Chinese. It soon became clear that the Chinese have been systematically dismantling a very intellectual, virtuous, enlightened culture and I wanted to find a way to cast a spotlight on that wrenching destruction. While I speak about Tibet in various forums, I confine my writing on Tibet to my Shan novels. I have long believed that when done well, fiction can be far more compelling, even more truthful in its own way, than nonfiction.
Q: What kind of sources do you use for the historical and cultural details? Most people have only heard of the Uighur people because of the resistance fighters who are held in Guantanamo Bay- what are some of the best books or other resources you have used, or would recommend to people interested in learning more about the Tibetan exile, minority cultures in China, and other related topics?
My books are informed by my own eyewitness experiences, dialogue with Chinese and Tibetans all over the world, close monitoring of current events in Tibet, and decades of avid reading. There are many compelling first hand accounts of, sometimes by, the Tibetans and other minority peoples of central Asia, written both before and after the rise of modern China. I have a large collection of these books, many of which I delight in picking up and rediscovering years after my first read. There are dozens of books I could recommend to someone interested in starting a similar journey, some of which I mention in the Notes following each of my novels. Some of the best would be John Avedon's In Exile from the Land of Snows, Peter Fleming's Bayonets to Lhasa, Blake Kerr's Sky Burial, Harry Wu's Bitter Winds, Tsering Shakya's The Dragon in the Land of the Snows, and Dundul Tsarong's In the Service of his Country.
Q: I find the books hard-boiled in the sense that terrible things happen all the time- both in the situation as a whole, and to individuals in particular- the end of Water Touching Stone was a great example. Is the purpose of the dramatic arc theological or purely editorial?
As a mystery writer, I have certain obligations to keep my readers engaged with plot twists and turns, including "terrible things." But I set off not just to write mysteries but to capture the realities of life in modern Tibet, which include many terrible events. I believe one of the greatest tragedies of the past century is the Chinese destruction of Tibet. That tragedy is still unfolding. Wrenching, inhuman actions are endured by Tibetans everyday, usually with great compassion and bravery. I work hard to show both these sides in my books.
Q: It seems absurd to expect that "justice be done" given the realities of the occupation, but that's always been held to be the key to a satisfying mystery- how do you navigate the expectations inherent to the genre and still provide the dharma teaching that is present in these books?
All my books, not just the Shan mysteries, explore the meaning of justice, which is a stark question for people who have been abandoned by their governments. I don't really seek to deliberately navigate between genre and theology, I just try to highlight the cultural and religious underpinnings of justice and let the reader decide from there. In the end justice finds it way despite, and even in defiance of, the institutions of justice imposed by the government.
Q: How long can the Inspector avoid permanent exile? He's narrowly avoided it in the past- could he survive absence from Tibet either emotionally or professionally? It's hard to see him sleuthing in an English vicarage or a U.S. Chinatown
Although I have had readers and editors suggest that Shan should emigrate to America, I expect he will stay close to his spiritual roots, and to his son, who is imprisoned in the Tibetan gulag. Tibet and the surrounding regions, of course, provide a rich tapestry of settings and themes, more than enough to keep Shan and, hopefully, readers, engaged
.
Q: Two or three years have elapsed between each book in the series? Can we expect another Inspector Shan book soon?
The sixth Shan book has just been released. Shan's journey has not concluded.
If you have questions for the author, or want to comment on the books, post a comment below and I will pass it on and post Eliot's responses!
Written on: June 2nd, 2009 in News
Books? Check. DVDs? Check. Newspapers? Check. Computer games? Check.
Everyone expects that libraries will of course collect all manner of physical media- it's how we began and still at the core of the practical expression of the library mission. Up until the last decade or so, almost the entirety of human-created and human-collected information was committed through some type of physically encoded and tangible object. These objects can be collected, categorized, cataloged and preserved for access in all the ways that library users are familiar with.

How many webpages are there? The total number is pushing or may have already exceeded 200 million, and may be doubling every year! There are no publication schedules for the web, and few clearing houses announcing new publications on the web- publishing news is ad-hoc, second-hand, and almost immediately outdated! What's a librarian to do!
Most library websites do publish a list of internet resources- usually ones that are very reliable, persistent links to reference resources of one kind or another- and there are a few librarian-managed websites that try to evaluate and categorize websites (here and here). One of the things we've done for the last year or so at the Division of Libraries is "collect" current and new websites through an online bookmarking service called Delicious.com. Librarians who have access to the DDL account can bookmark informative and useful websites while they are searching for information, and add them to a list accessible to all of the other librarians in the state, as well as users. Based on the index terms assigned by the recording librarian, these sites are then added to a continuously updated "librarians links of the day" list on the main Delaware Library Catalog portal site (it's "below the fold" a little bit, so you have to scroll down to see it!).
Most of these internet resources are keyed to current events or notable dates and anniversaries- they may not be here in ten years but they are useful right now- and the most recent topics for resources include the 40th anniversary of the Apollo Mission, various resources related to the Memorial Day commemorations, and the H1N1 flu virus.