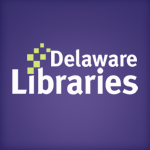 Facebook Twitter Pinterest Flickr Google+ YouTube Instagram
Archived Posts From: 2009
Written on: June 2nd, 2009 in Learning Journeys
Honoré here: Frederick by Leo Lionni is one of my all-time favorite children's picture books.  In one of my first Twitter posts , I tweeted: " A pleasant break : Frederick by Leo Lionni on YouTube http://bit.ly/weIw6 ."   You can see – the You Tube video, that is. Since I don't have copy of the book (note to self: correct that!) in my personal library, I was delighted to find the 6:25 minutes video: an animated rendering of the picture book, true to the book, with music. And the narrator/storyteller was excellent. Everything I liked about Frederick was right there/here ; thus, I could refresh my memory and enjoy, again for the "first time", this delightful story.
As I basked in my memories, I started thinking about how great it is that there is an Internet and practically anything/everything that is the sum total of human -kind's experience and knowledge was pretty much available and globally accessible. And then, I started thinking about sharing Frederick with a young child and I shuddered. I just couldn't imagine a young child, sitting on an adult's lap, hearing  and sharing the story via a computer screen. There's something about that personal, tactile interaction of holding the book, turning pages, discussing the pictures,  that's just lost in the digital format [and you know, I'm a big supporter of most things digital]. I first read Frederick as an adult and have shared it many times with young children. Somehow, I just can't bring myself to making that first intro to this absolutely wonderful story via YouTube…loses the poetry.
What are your thoughts? I'll be interested in reading your comments.
Cheers~
Written on: June 1st, 2009 in News, Reviews

This week's installment of one of our regular features: Click on the links below to get lists of new items available from the DLC in various formats:
All New Items
New Audio Books
New Books
New DVDs
Also coming to the blog this week- an online interview with Edgar Award winning author Eliot Pattison. Check back often!