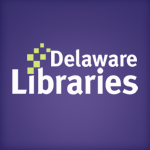 Facebook Twitter Pinterest Flickr Google+ YouTube Instagram
Mysterious Learning
Written on: June 24th, 2009 by: in Reviews
I think that my personal knowledge of English vicarages and country homes comes from Miss Marple, and though I don't have any first hand experience of Hawaii I feel like I know plenty about the Island State from watching reruns of Hawaii Five-O.
This makes me think about how much we can learn from the type of genre fiction that is most often categorized as merely entertainment.
On (gen)re-flection, mysteries and thrillers can be a unique form of access to foreign lands and foreign cultures- there are incredibly good, entertaining reads out there that also vividly portray the geography and everyday lives of nations that most people will never visit.
How many people knew all that much about Botswana before McCall-Smith's Precious Ramotswe mysteries? They are thoroughly enjoyable, enormously popular, and are brought alive by the author's obvious love for the country and its people, with vivid depictions of how the intersection between traditional culture and modernity plays out in this one dusty nation.
Eliot Patison's Inspector Shan mysteries, while thrilling and tragic, are also rich with ethnographic details about Tibetan folkways, from agriculture and diet to spirituality.
There are mysteries set in the slums of India such as The Case of the Missing Servant, by Tarquin Hall, which portray the intersection between the "New India" and the ancient caste system, a well as the well-regarded "Inspector Ghote" series by HRF Keating.
If you're interested in exploring the world AND enjoying a gripping read, Linda Bertland's School Library Resource Website has links to other great lists for mysteries set in foreign countries, organized by region.