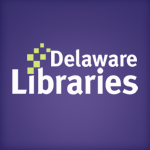 Facebook Twitter Pinterest Flickr Google+ YouTube Instagram
How're we doing?
Written on: June 26th, 2009 by: in News
The circulation of library items from the Kent and Sussex County continues to rise, with June's final figures not yet in, suggesting an all-time high for the year as the message continues to be heard that libraries are a tremendous economic and leisure resource when times are hard:
Beach community public library circulation is growing nicely this year. We're already seeing a steep rise in circulation every month since February, with the vacation season barely begun!