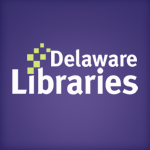 Facebook Twitter Pinterest Flickr Google+ YouTube Instagram
Archived Posts From: 2009
Written on: April 29th, 2009 in News
The Delaware Division of Libraries, the New Castle County libraries, Wilmington Libraries, and Delaware Library Catalog are pleased to be participating in the ground-breaking research being carried out by the iSchool at the University of Washington and the Bill and Melinda Gates Foundation into the impact of public-access computing services in U.S. public libraries.
This study will attempt to quantify the individual and community outcomes of more than 10 years of large-scale access to computers and the internet within public libraries- the first attempt to do this on a systematic, outcomes-based, and national level.
What does this mean for you, the library user? For the duration of the survey period, you will be presented with the option to participate in a secure, anonymous, online survey. You can see an example of how the access to the survey will look here (if you want to make an early start, the link to the survey is already live.)
The survey, which should take between 10-15 minutes to complete, focuses on specific ways in which you may have used computing services offered by public libraries to access educational, vocational and other resources. The iSchool expects that its final report, due in August, will be a critical resource for library development and advocacy for the long term.
If you close the first pop-up link, you will be able to access the survey through a regular weblink at the head of the homepage. The box won't pop up again after you close it while you stay on the site!
You can read more (much, much more…) about the methodology and purpose of the IMPACT survey here. And thanks for participating.
Written on: April 28th, 2009 in News
Governor Markell gave his first speech to a joint session of the Delaware Legislature today. It was a wide-ranging speech, covering the current budget crisis, his proposals for education and health care, and the need to create more efficient state and local government. At the State Library, we certainly took notice of this particular section:
Making state government smarter and more cost-effective is not enough. The state funds local governments in a variety of ways. We need to review whether Delaware taxpayers are getting the most for that money. To that end, we are launching a work group that will take a top-down look at savings across governments – the state, counties, cities and towns. Keeping those we serve foremost in mind, we will look at ways to share services like libraries, paramedics and procurement, as well as those provided by the county row offices, for potential consolidation and efficiency.
You can read the whole address here…
Written on: April 28th, 2009 in News
You wanted it! You got it!
A number of patrons have asked for a simplified access to the item renewal screen, which formerly has been buried several clicks back in the online catalog. As of this morning, you can more quickly access the item renewal screen by clicking the new "renew items" link on the front page of the catalog.
After you click on the link you'll be asked for your library card number and PIN, and will then go directly to the renewal options.
Written on: April 27th, 2009 in Learning Journeys
Honoré here:  Many of you who have attended our DLLJ programs may recall that I generally start my day reading and journaling. This has been a habit of mine for several dozen years and this  MSQT – morning solitude and quiet time – is, hands down, my favorite part of any day, every day. Very seldom do I venture from that routine.
Several  weeks ago I connected my MAC mini computer to my wide flat-screened HD TV and now I have this gigantic monitor: a perfect venue for reading blogs. And reading blogs I have. Since I connected the TV monitor screen to the MAC, April 11, I've been in blog-heaven. I naturally began exploring some of my interest areas: quilting; scrapbooking; journaling  – reacquainting myself with some old favorites and making some new "friends" and discoveries. Several discoveries I want to share with you are:
1 – Tallgrass Prarie Studio ~ a place to explore modern quilting and share snippets of life on the prairie.This is a great site not only for quilting ideas, inspiration but also some everyday wisdom, and encouragement. I especially like the blogger's sharing her process and thinking as she experiments and makes quilts.
2 – I have become a huge fan of Deborah's Journal.  Deborah is a fiber artist and creates delightful art quilts and journal quilts. I discovered by reading her April 20 post that I have the book she features ~ so, I immediately pulled it off the shelf and re-read it, cover-to-cover.  I found several little quilts I think I'll try, including the one featured on the blog  (I like landscape quilts – they're fun).
3 – I am in the process of trying to get a handle on the proverbial "paper piles." (Quiet as it's kept I've been in this mode for more years than I care to disclose). One thing I noted as I plowed through piles:  I tend to make notes, especially when  I'm at the computer, on  assorted pieces of paper. Umm, I thought-perhaps I'd serve myself better if I stuck to one style/type of data collector that was readily available, portable, flexible, efficient, mobile, ubiquitous. I am an avid user of Levenger's Circa notebook system  so this morning I revisited  the site to see what's new, to get some ideas…Right there on the right side of the screen is a little box captioned "Learn More – How To" and  I decided I'd explore…Bingo! Enter: Steve Leveen, Founder and CEO of Levenger ~ serious tools for serious readers ~ and his blog: Well-Read Life (TM).   His April 20 post: "Dancing with Darwin: The vanishing index card is a useful species still"    is a gold-mine, chock-full of history,  tidbits  and nuggets of ideas for capturing our reading/learning journeys on the ubiquitous 3 x 5 index card. Read this post and the comments, too; they will warm your heart regardless if you are a librarian or old-school user of the long-gone but never-forgotten card catalog.
As I continue to enrich my MSQT via my blog travels I shall share my  journey and the stops along the way, so stay tuned.
Cheers~
Written on: April 25th, 2009 in Reviews
A bunch of good stuff in this Sunday's NYT Book Review and Philadelphia Inquirer. Here's a sample.
You can check availability and place holds by clicking on the links below for the titles:
Written on: April 23rd, 2009 in News
Written on: April 22nd, 2009 in Learning Journeys
Kathy here…Pikeville, Kentucky is my ancestral home. For my husband, Jim, Pocahontas, Virginia is "the homeplace." As natives of Maryland, imagine our surprise to discover that these family centers lie just "over the mountain" from one another, a mere 120 miles apart. Both rest in the lush green world of the Appalachian Mountain chain. The chain is one of the oldest on earth with an estimated age of over a billion years. And, while the Appalachians technically run from Quebec to Alabama, it is that pocket of civilization defined by southeastern West Virginia, western Virginia, eastern Kentucky, northeastern Tennessee and northwestern North Carolina that defines these mountains for me and my husband.
There,  Appalachia is a lifestyle, a culture, a heritage.
Why this topic at this time? Who knows what triggers spark our interests? It does seem that each Spring I begin a renewed sprint-learning cycle with the subject. Perhaps because when I was a youngster, we regularly "went south" over Easter break. Regardless, every single time I walk this path, my learning expands. This year, my path has even been across media. Talk about totally immersing oneself…wow! Here is a snapshot of this particular trip among the "mountain people."
Book: Appalachians: America's First & Last Frontier by Mari-Lynn Evans
         Age Before Beauty by Virginia Smith
CD: Songs from the Mountain with John Herrmann, Dirk Powell & Tim O'Brien
DVD: History Channel: Hillbilly – The Real Story  and  Songcatcher
What subjects draw you in again and again? How has this particular learning path evolved for you? Have you crossed medias in your search?
By the way, the "quoted" phrases above are for your instructional benefit. They are the words of "my people." And, last, my newest factoid: Pocahontas, Virginia was the first ever coal boom town!
Written on: April 21st, 2009 in Reviews
The 2009 Pulitzer Awards were announced yesterday with a number of very popular books given the honor:
Olive Kitteridge, by Elizabeth Strout
The Hemingses of Monticello, Annette Gordon-Read
American Lion: Andrew Jackson in the White House, by Jon Meacham
Shadow of Sirius, by W.S. Merwin
Slavery by Another Name, Douglas Blackmon
Written on: April 20th, 2009 in Learning, News
Thompson-Gale is a purveyor of fine subscription databases to academic and public libraries- you may be most aware of them through their Testing and Education Reference Center (TERC) which is accessible through the Delaware Library Catalog and the New Castle County Library Catalog. In honor of National Library Week (and beyond, in fact until May 15th), Gale is offering free access to a number of other databases, including its new Global Issues in Context site, Collectibles Database, Small Business Resource Center, and others. You can access these resources through a "Widget" on the DLC E-resources page.
Written on: April 20th, 2009 in News, Reviews
The Library of Congress recently announced the reappointment of Kay Ryan as U.S. Poet Laureate. You canRead the full announcement here…
Great news for Kay Ryan and for poetry in America- Ryan's work is accessible, uncomplicated but still beautifully evocative.
Collections of Ryan's poetry available from the Delaware Library Catalog include Niagara River: Poems and Say Uncle.
Delaware, of course, has its own Poet Laureate, JoAnn Balingit, and award-winning writer who works to popularize poetry throughout the First State. You can read her Pushcart Award- nominated poem here.
Work from many of the preceding U.S. Poet Laureates is also available through the Delaware Library Catalog: