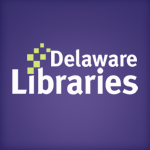 Facebook Twitter Pinterest Flickr Google+ YouTube Instagram
IMPACT Web Survey launches Monday May 4th
Written on: April 29th, 2009 by: in News
The Delaware Division of Libraries, the New Castle County libraries, Wilmington Libraries, and Delaware Library Catalog are pleased to be participating in the ground-breaking research being carried out by the iSchool at the University of Washington and the Bill and Melinda Gates Foundation into the impact of public-access computing services in U.S. public libraries.
This study will attempt to quantify the individual and community outcomes of more than 10 years of large-scale access to computers and the internet within public libraries- the first attempt to do this on a systematic, outcomes-based, and national level.
What does this mean for you, the library user? For the duration of the survey period, you will be presented with the option to participate in a secure, anonymous, online survey. You can see an example of how the access to the survey will look here (if you want to make an early start, the link to the survey is already live.)
The survey, which should take between 10-15 minutes to complete, focuses on specific ways in which you may have used computing services offered by public libraries to access educational, vocational and other resources. The iSchool expects that its final report, due in August, will be a critical resource for library development and advocacy for the long term.
If you close the first pop-up link, you will be able to access the survey through a regular weblink at the head of the homepage. The box won't pop up again after you close it while you stay on the site!
You can read more (much, much more…) about the methodology and purpose of the IMPACT survey here. And thanks for participating.