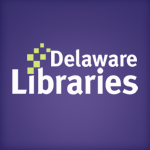 Facebook Twitter Pinterest Flickr Google+ YouTube Instagram
Trial Databases- get 'em while they're hot!
Written on: April 20th, 2009 by: in Learning, News
Thompson-Gale is a purveyor of fine subscription databases to academic and public libraries- you may be most aware of them through their Testing and Education Reference Center (TERC) which is accessible through the Delaware Library Catalog and the New Castle County Library Catalog. In honor of National Library Week (and beyond, in fact until May 15th), Gale is offering free access to a number of other databases, including its new Global Issues in Context site, Collectibles Database, Small Business Resource Center, and others. You can access these resources through a "Widget" on the DLC E-resources page.