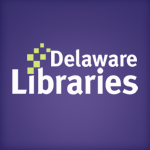 Facebook Twitter Pinterest Flickr Google+ YouTube Instagram
Blogs and TV Monitors
Written on: April 27th, 2009 by: in Learning Journeys
Honoré here:  Many of you who have attended our DLLJ programs may recall that I generally start my day reading and journaling. This has been a habit of mine for several dozen years and this  MSQT – morning solitude and quiet time – is, hands down, my favorite part of any day, every day. Very seldom do I venture from that routine.
Several  weeks ago I connected my MAC mini computer to my wide flat-screened HD TV and now I have this gigantic monitor: a perfect venue for reading blogs. And reading blogs I have. Since I connected the TV monitor screen to the MAC, April 11, I've been in blog-heaven. I naturally began exploring some of my interest areas: quilting; scrapbooking; journaling  – reacquainting myself with some old favorites and making some new "friends" and discoveries. Several discoveries I want to share with you are:
1 – Tallgrass Prarie Studio ~ a place to explore modern quilting and share snippets of life on the prairie.This is a great site not only for quilting ideas, inspiration but also some everyday wisdom, and encouragement. I especially like the blogger's sharing her process and thinking as she experiments and makes quilts.
2 – I have become a huge fan of Deborah's Journal.  Deborah is a fiber artist and creates delightful art quilts and journal quilts. I discovered by reading her April 20 post that I have the book she features ~ so, I immediately pulled it off the shelf and re-read it, cover-to-cover.  I found several little quilts I think I'll try, including the one featured on the blog  (I like landscape quilts – they're fun).
3 – I am in the process of trying to get a handle on the proverbial "paper piles." (Quiet as it's kept I've been in this mode for more years than I care to disclose). One thing I noted as I plowed through piles:  I tend to make notes, especially when  I'm at the computer, on  assorted pieces of paper. Umm, I thought-perhaps I'd serve myself better if I stuck to one style/type of data collector that was readily available, portable, flexible, efficient, mobile, ubiquitous. I am an avid user of Levenger's Circa notebook system  so this morning I revisited  the site to see what's new, to get some ideas…Right there on the right side of the screen is a little box captioned "Learn More – How To" and  I decided I'd explore…Bingo! Enter: Steve Leveen, Founder and CEO of Levenger ~ serious tools for serious readers ~ and his blog: Well-Read Life (TM).   His April 20 post: "Dancing with Darwin: The vanishing index card is a useful species still"    is a gold-mine, chock-full of history,  tidbits  and nuggets of ideas for capturing our reading/learning journeys on the ubiquitous 3 x 5 index card. Read this post and the comments, too; they will warm your heart regardless if you are a librarian or old-school user of the long-gone but never-forgotten card catalog.
As I continue to enrich my MSQT via my blog travels I shall share my  journey and the stops along the way, so stay tuned.
Cheers~