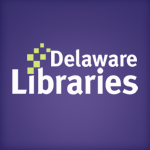 Facebook Twitter Pinterest Flickr Google+ YouTube Instagram
Archived Posts From: 2009
Written on: April 16th, 2009 in News
The wait is almost over! The South Coastal Library is re-opening Monday, April 20 at 10:00am.
Be sure to check out the library and some books!
Written on: April 13th, 2009 in Learning Journeys
Kathy here…did you hear that duh-dum…duh-dum musical entry from Jaws when you read the post title? Well, there is context for it. I was all set to talk to you today about my reading/learning turn onto a verdant path meandering between weathered split rail fences when I was blindsided.
A co-worker stuck his library copy of Anything But Typical by Nora Raleigh Baskin
into my mail box this morning. The juvenile book chronicles the thoughts, questions and bedevilments of 12-year-old Jason, a boy with autism. In it , he shares his life where "stuff happens…that's it," among the "neurotypicals." Jason doesn't talk in "their" language. He flaps his hands, rocks back and forth and crawls under desks in an effort to stay on the ground, to keep the pieces that are him from flying off in a hundred directions. I read the entire book at lunch. While this is fiction, I have read similar accounts in biographies of others with autism. Fascinating.
I have been researching and reading about autism for 18 years…since February 10th, 1991 when my youngest boy was diagnosed. Jason describes my Jon perfectly. How often I have imagined the very words that Ms. Baskin recorded as swirling around in his head. The Jaws reference? It refers to how, after all these years, I still get caught short when I run across words/works such as these; the pain still shoots straight to my heart and brings tears to my eyes. Clearly, this particular learning journey will never end for me or mine.
What search has been thrust upon you? Laura spoke of her exploration of Alzheimer's a few weeks back. How did you begin to reach out to learn/find the tools that helped you cope and move forward?
Next week, back to that verdant path…I've been kickin' up some dust through total immersion in Appalachian stories, history, music and video…stay tuned!
Written on: April 9th, 2009 in News
The most recent issues of the business magazine Inc. featured a list of the 30 "must read" books for entrepreneurs and business owners.
For your first savvy business decision, check these books out from your local library- instead of buying them:
All of the other titles on the list are available through the Delaware Library Catalog.
Written on: April 9th, 2009 in Reviews
Having a number of day-trips planned for next week's Spring Break, I was interested to come across this exhibit info from the Natural History Museum in D.C.
My daughter is a long time afficionada of the ghoulish and macabre, always up for a trip to see the mummies at the U. of Penn. Anthropology Museum or the skulls at Philadelphia's Mutter Museum, so this the Written in Bone exhibit promises to be entertaining AND educational! The planned trip to Pottsville to see the Yeungling Brewery is more for Mom and Dad…
There's a great book that accompanies the Written in Bone exhibit, and there have been any number of books written about Otzi the iceman, if you are planning an Italian vacation.
Written on: April 8th, 2009 in Reviews
Seder is celebrated tonight around this nation and the world. Even the President will be hosting one at the White House, for the first time in that building's history.
Here's a selection of titles relating to Jewish culture and history, all available from the Delaware Library Catalog:
(thanks to Harper Collins' Library Love Fest blog for some of these titles)
Written on: April 8th, 2009 in Learning Journeys
Honoré here: I've been sort of "in between," with not much going on…perhaps I've hit a dry spell; don't know but it seems that I'm at loose ends. As with a labyrinth, I've hit a "no exit" wall many times over the past few weeks. I'm fresh out of new reading matter – though I've tons of samples on my Kindle and my forays to libraries and bookstores seemed also to be unproductive. Even my attempt to participate in the aggregator Kathy alluded to in her last post has failed to inspire me – and for some inexplicable reason I didn't  get my weekly update last Thursday. Curious…
Perhaps it's the weather or that I'm still feeling the effects of DST (daylight savings time). This morning I recalled that Brenda Ueland's If You Want to Write was highly praised in  Garr Reynolds' Presentation Zen  (well, I've not completely not had any reading matter) and I just happened to have the book; have had it for several years and hadn't gotten around to reading it. So, I scoured my bookshelves, found and started the book.


If You Want to Write is a "book about Art, Independence and Spirit." The first 
edition was published in 1938 and it's still viable today, nearly 75 years later—and I say that after having read only the first two chapters. I feel stirrings of returning to being inspired, of inspiring myself, of getting  my "creativity groove" back. Time will tell…and in the meantime, I think I'll also try to figure out why my aggregator isn't delivering.
To be continued…
Cheers~
Written on: April 7th, 2009 in Reviews
In another blow to buns and shushing, the "due date" stamp falls prey to technology in the D.C. metro area:
Written on: April 3rd, 2009 in News
This slideshow, from the online bookmark reference and collection site miragebookmark.ch, features some of the most spectacular and beautiful libraries and reading rooms in the world. You'll feel more well-informed just looking at the pictures.
Written on: April 2nd, 2009 in News
We've been seeing a lot of mentions about this service recently- you can have a local library location sent to your phone by text message, anywhere in the country. All you need to do is text the word library along with the local ZIP code to 41411, and you will get a text in response with the address and phone number of the nearest public library.
Written on: April 1st, 2009 in Reviews
James Patterson and Stephenie Meyer still rule the fiction world- although the edge goes to Meyer, who has less than half a dozen books to Patterson's seeingly hundreds of titles.
You have to respect the James Patterson writing machine, however- and it is a machine, as this article from a 2002 Publishers Weekly shows. Even though a new Patterson could come out with every Sunday paper, they are tightly plotted, well written, and consumed hungrily by his fans young and old.