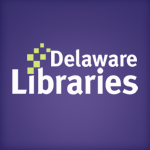 Facebook Twitter Pinterest Flickr Google+ YouTube Instagram
Poet Laureates
Written on: April 20th, 2009 by: in News, Reviews
The Library of Congress recently announced the reappointment of Kay Ryan as U.S. Poet Laureate. You canRead the full announcement here…
Great news for Kay Ryan and for poetry in America- Ryan's work is accessible, uncomplicated but still beautifully evocative.
Collections of Ryan's poetry available from the Delaware Library Catalog include Niagara River: Poems and Say Uncle.
Delaware, of course, has its own Poet Laureate, JoAnn Balingit, and award-winning writer who works to popularize poetry throughout the First State. You can read her Pushcart Award- nominated poem here.
Work from many of the preceding U.S. Poet Laureates is also available through the Delaware Library Catalog: