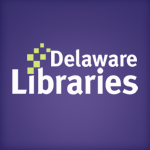 Facebook Twitter Pinterest Flickr Google+ YouTube Instagram
Archived Posts From: 2008
Written on: June 30th, 2008 in Learning Journeys
Laura here:
I read about Stump the Bookseller on Dawn's blog Write Well
Me and thought it was so much fun I wanted to share it here at Between the
Lines. Loganberry Books allows you to enter information about a long lost childhood read and allow them to find the title and author for you—what a great marketing tool! The search costs $2.00 and I've entered my challenge; my favorite book when I was four or five—many
moons ago. It featured a humorous little witch and a family that moved into her
house uninvited. It was funny and had a happy ending but I'm not sure what the attraction
was. Of course I knew the story word for word and my mom never got away with
skipping anything. It would be so amazing to read that book today and set it
aside for future grandchildren. 😉 Any
lost treasures you want to search for?
Written on: June 23rd, 2008 in Learning Journeys

Honoré here:
As I was driving the other day, I caught a 60 second feature on WTOP-Radio by
Bob Madigan, "Man About Town." Bob was talking about "summer
reading" and shared snippets of an interview with Victor LaValle, one of this
year's PEN/Faulkner fiction judges. LaValle says we should be able to read at
least ten books this summer, in a leisurely pace. Listen to the entire 60
seconds interview —> Audio —>Summer Reading Lists.
I
started wondering why summer is considered "leisure reading time" and
haven't come up with anything earth-shattering. What do you think? Share your thoughts
in the comments. How many books do you read over the summer? More or less than
the rest of the year?
I also want to share with you a website that one of our librarians in Somerset County shared as a great source for finding good books – especially mysteries- to read. Just thought I'd pass it on. Whatever you read this summer, enjoy!
"Stop, You're Killing Me!" A website to die for…if you love mysteries.
Arrangement/Ease of Use: This is
new to me, although, I recall someone on NPR describing it during a book
discussion about summer reads. I both appreciate and need the characters' names
being as searchable as the authors'.
Special Features: Although this
is a mystery fiction website, it broadly embraces the genre and encompasses
many, many authors. It has an incredible amount of information. I like that it
has the read-alikes by both author and category. Character searches can be done
by location, occupation, historical periods, etc.
One Fun Fact: I must look into
perusing those books that have sleuths whose occupations fall into one of the
following: activists, interior decorators, pet sitters, and rich people.
One Title Found: Cockatiels
at Seven by Donna Andrews (pub. date July 2008)
Written on: June 16th, 2008 in Learning Journeys
Honoré here:
There are all sort of challenges or games of "tag! you're it" played
on the Internet – usually on blogs. All involve sharing with others
unknown or obscure facts about the person who is tagged. Recently I ran across
one on Bookmarks magazine that I thought I'd share with you…and also, a
little about me:
1. My
mother was also a librarian and a reader. She would entertain me with stories
of climbing out her 2nd floor bedroom window into a tree where she could read
in peace and quiet, away from her younger sisters.
2. As
a child, I read – horrors – comic books! And I'd get totally involved and lost
in them. Contrary to popular opinion, didn't harm me one iota. Don't read
comics much, anymore – not even in the Sunday or daily newspapers.
Occasionally, I'll happen upon a cartoon that strikes my funny bone – guess I
"comic-booked out" as a kid.
3. As
I've related in our Delaware Library Learning Journey programs, I don't read
much fiction these days – but, that's changing and I'm looking forward to
rekindling that interest, especially since I've recently obtained a Kindle, – Amazon books' new ebook reader.
4. I
like reading books about process – especially written by writers, artists,
crafts-persons, quilters, etc. I'm not so interested in technique, i.e., how to
do something but moreso, in the author's learning journey and reflections.
5. I
start my day, nearly everyday, reading. I make a cup of tea, pour a glass of
orange juice and fix a glass of ice water, sit myself in my chair, surrounded
by my books, magazines, reading log, journal, pens [they are in color; I like
to write in color] and now my drawing tools and read, write, reflect…be in
the moment. My day begins about 5:30 – 6:00 am, and if I have a meeting or
appointment, I will adjust my wakeup/start time, accordingly – just so I can
have at least 30-45 minutes of morning time. I find this practice grounds me
for the day.
6.
I'm a 'vertical' reader/learner – that is, I read deeply and widely in an area
that interests me until I tire of it or another interest supersedes. Oddly, for
some strange reason, I read a lot of books on time management and organizing –
most say the same thing, once you get down to it but I'm still intrigued enough
by the possibility that maybe there'll be something new on the scene. I guess
these types of books are my "escape" reading. I've been "escaping"
for over twenty years. Am I any more organized or time-managed? Somedays, yes.
Somedays, not!
7.
Even though I start my day reading, and snatch reading time throughout the day,
I do not read at night, in bed. Go figure…
And
these are my seven for the time being…I'm sure there are many, many
more.
What
about you? Willing to share?
Written on: June 11th, 2008 in Learning Journeys

Laura here: Summer has arrived in Florida! For me it means reading even more than usual—at the beach, on our boat, under a tree with a picnic lunch. 😉 What's your favorite spot?
I'd love to help add to your summer reading list and I wanted to share my favorite reads from last year so I'm using a partial post from another Blog I write for The Virtual Wire, which is all about working virtually with clients:
"I'm reading a book recommended by one of my clients that is fascinating, A Whole New Mind: Why Right-Brainers Will Rule the Future by Daniel Pink. Dan's book resonated with my client so much she added it to LATI's Virtual Training curriculum for library associates.
I also plan to tackle an account at one of these sites: Good Reads or Library Thing and get my favorites entered if not my entire library.
Have you had a chance to use an online book sharing program? Do you have a favorite resource for finding great reads? Curious bibliophiles want to know.
Do you belong to a book discussion group? I haven't been able to attend a meeting for several months due to my travel schedule and miss our insightful talks. There have been several books that I saw in a whole new light after we talked about them. Do you find a book talk helpful in your literary endeavors?
Here are a few of my good reads from 2007, I hope you'll share yours!
Fiction:

Love Walked In by Marisa de los Santos

Water for Elephants by Sara Gruen

The Year of Fog by Michelle Richmond


The Name of the Wind by Patrick Rothfuss
Nonfiction:


Leaving Microsoft to Change the World by John Wood


The Four Day Win: End Your Diet War and Achieve Thinner Peace by Martha Beck"
Written on: June 4th, 2008 in Learning Journeys
Honoré and Kathy here: Hi and welcome to "Between the Lines". We're delighted to have a place where we can share all the great books we're reading…and our various learning journeys or paths.
How many books have you read and/or listed since you got the journal? Take a few minutes and share a couple of your favorites – click on the link: "Share Your FAVORITES!"
Remember how Kathy said she didn't want to identify her journal? Well, at last count, she's added the letter K in at least four different places throughout her book.;) We're curious to learn how you're using reading log/journal. Have you personalized it yet? Click on the link: "How I'm Making the Journal MINE" and share your comments.
We invite you to check out the blog. Join in our conversation. Sign
up to have email alerts automatically sent to you each time we update
the blog . Share the blog and your journal with your friends and family
members, too. Encourage them to become Charter Members; it's simple: click here for more details: Become a Charter Member.
We're looking forward to our journey. Thanks for joining in. Enjoy the ride.
Written on: June 2nd, 2008 in Learning Journeys
Honoré here: I've started a new reading log/journal – occasioned by an upcoming trip to a desert island, Aruba – and the book: The Art of Travel with a Sketchbook by Mari Le Glatin Keis. My new log is dedicated to my learning journey: keeping a sketchbook and drawing. From time to time, I will share this journey with you; here is the first installment:
"I love the idea of words as graphics! Thanks Mari for this quote: "To me there is no difference between journaling and sketching. The French word jour, which means day, is embedded in the word journaling. It implies writing as a daily practice. In defining journaling, there is no mention of color or line. In sketchbooking, you can use everything that comes to your hand: drawing, painting, collage, words. None of these tools has to be more important than the others. Words are just another graphic you can use spontaneously, without judgment." [p.78] " 5/24/08.
"The plan – a sketch a day from the vantage point of where I'm sitting in the morning: inside or outside. At home or away. I want to practice "seeing" and translating that into something made visible to myself and others. In addition to Mari's book, I shall also revisit a couple others: Drawing on the Right Side of the Brain; Everyday Matters and The Creative License; and Drawing from Life: the Journal as Art." 5/26/08.
To be continued…