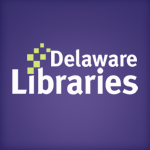 Facebook Twitter Pinterest Flickr Google+ YouTube Instagram
Summer means: read even more!
Written on: June 11th, 2008 by: in Learning Journeys

Laura here: Summer has arrived in Florida! For me it means reading even more than usual—at the beach, on our boat, under a tree with a picnic lunch. 😉 What's your favorite spot?
I'd love to help add to your summer reading list and I wanted to share my favorite reads from last year so I'm using a partial post from another Blog I write for The Virtual Wire, which is all about working virtually with clients:
"I'm reading a book recommended by one of my clients that is fascinating, A Whole New Mind: Why Right-Brainers Will Rule the Future by Daniel Pink. Dan's book resonated with my client so much she added it to LATI's Virtual Training curriculum for library associates.
I also plan to tackle an account at one of these sites: Good Reads or Library Thing and get my favorites entered if not my entire library.
Have you had a chance to use an online book sharing program? Do you have a favorite resource for finding great reads? Curious bibliophiles want to know.
Do you belong to a book discussion group? I haven't been able to attend a meeting for several months due to my travel schedule and miss our insightful talks. There have been several books that I saw in a whole new light after we talked about them. Do you find a book talk helpful in your literary endeavors?
Here are a few of my good reads from 2007, I hope you'll share yours!
Fiction:

Love Walked In by Marisa de los Santos

Water for Elephants by Sara Gruen

The Year of Fog by Michelle Richmond


The Name of the Wind by Patrick Rothfuss
Nonfiction:


Leaving Microsoft to Change the World by John Wood


The Four Day Win: End Your Diet War and Achieve Thinner Peace by Martha Beck"