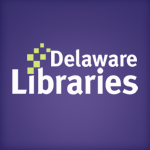 Facebook Twitter Pinterest Flickr Google+ YouTube Instagram
Welcome to Between the Lines
Written on: June 4th, 2008 by: in Learning Journeys
Honoré and Kathy here: Hi and welcome to "Between the Lines". We're delighted to have a place where we can share all the great books we're reading…and our various learning journeys or paths.
How many books have you read and/or listed since you got the journal? Take a few minutes and share a couple of your favorites – click on the link: "Share Your FAVORITES!"
Remember how Kathy said she didn't want to identify her journal? Well, at last count, she's added the letter K in at least four different places throughout her book.;) We're curious to learn how you're using reading log/journal. Have you personalized it yet? Click on the link: "How I'm Making the Journal MINE" and share your comments.
We invite you to check out the blog. Join in our conversation. Sign
up to have email alerts automatically sent to you each time we update
the blog . Share the blog and your journal with your friends and family
members, too. Encourage them to become Charter Members; it's simple: click here for more details: Become a Charter Member.
We're looking forward to our journey. Thanks for joining in. Enjoy the ride.