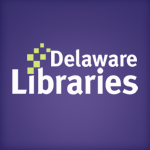 Facebook Twitter Pinterest Flickr Google+ YouTube Instagram
Written on: October 30th, 2013 by: in Blog Posts
The Laurel Public Library is the center of its community, bringing people together to share in a love of reading through their two signature book clubs: Page Turners Book Club and Recent Reads.
You are what you read!
Connect with us:
Written on: September 24th, 2013 by: in Blog Posts, Tech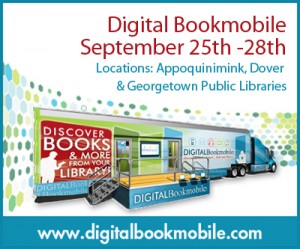 Delaware Libraries are excited to host Overdrive's Digital Bookmobile National Tour (www.digitalbookmobile.com)!
Wednesday, September 25; Appoquinimink Public Library from 1:00 p.m. – 7:00 p.m.
Thursday, September 26; Dover Public Library from noon – 6:00 p.m.
Friday, September 27; Georgetown Public Library from 10:30 a.m. – 4:30 p.m.
Saturday, September 28; Georgetown Public Library from 10:30 a.m. – 3:30 p.m.
The Digital Bookmobile is housed inside an 18-wheel tractor-trailer. This 74-foot community outreach vehicle is a high-tech update of the traditional bookmobile that has served communities for decades. The vehicle is equipped with broadband Internet-connected PCs, high definition monitors, premium sound systems, and a variety of portable media players, all of which help visitors explore Delaware Libraries download service. Interactive learning stations give visitors an opportunity to search the library's digital media collection, use supported mobile devices, and sample eBooks, audiobooks, music, and video.
At these free events, readers of all ages will learn how to download eBooks from the library through interactive demonstrations and high-definition instructional videos. A gadget gallery—featuring Kindle®, iPod® touch, Android™ tablet, NOOK™, Sony® Reader™, BlackBerry®, Windows® Phone, and more—will help visitors discover portable devices that are compatible with the library's download service.
The download service is available for library cardholders who can check out and download digital titles anytime, anywhere by visiting www.delawarelibraries.org. From this website, cardholders can browse the growing collection of bestselling, new release, and classic titles, and check out a digital title with a valid library card. Once downloaded, digital titles can be enjoyed on a computer or transferred to supported mobile devices. Many audio titles can also be burned to audio CD. At the end of the lending period, titles will automatically expire and are returned to the digital collection. There are never late fees or damaged items.
In August 2013, eBook circulation increased by 46% over August 2012, while eAudiobook circulation was up by 141% compared with August 2012 circulation.  Total downloads in August set a new record of 18,464 for the month. Also, on the recent Labor Day holiday, when all public libraries are closed, Delaware libraries experienced the largest number of eBook/eAudiobook checkouts ever in a single day.  Over 700 people downloaded eBooks that day.
The Digital Bookmobile is a service of the Delaware Libraries Consortium and is operated by OverDrive, Inc. To check out and download digital books and more, visit http://delawarelibraries.org.
Written on: September 23rd, 2013 by: in Blog Posts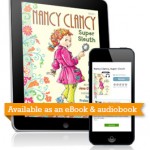 Delaware Libraries are taking part in Overdrive's Big Library Read program. Library card holders will be able to borrow and enjoy eBook and eAudiobook versions of the Big Library Read book, "Nancy Clancy, Super Sleuth" by Jane O'Connor, through September 30th by visiting the Delaware Libraries eBook portal.
The Big Library Read is an international program that gives libraries and library patrons unlimited simultaneous access to a popular title for a two-week period, creating a virtual, global book club. Interested patrons will be able borrow Book 1 in the Nancy Clancy series using a valid library card, and enjoy on all major computers and devices, including iPhone®, iPad®, Nook®, Android™ phones and tablets, and Kindle® without worrying about wait lists or holds. Titles will automatically expire at the end of the lending period. There are no late fees!
The Big Library Read program is made possible through a partnership between OverDrive, the leading supplier of eBooks and more to libraries, and HarperCollins, publisher of the best-selling Fancy Nancy series of children's titles.
Connect with us:
Written on: August 28th, 2013 by: in Blog Posts
50 years ago today, Dr. King delivered a speech that moved and inspired America.
We often hear the same clips but why not read the entire "I Have a Dream" speech? Several of the books in our collections have beautiful photos and art too.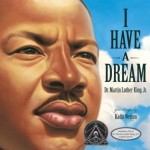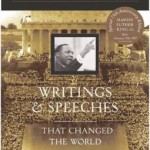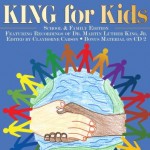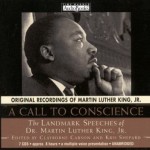 Written on: August 8th, 2013 by: in Blog Posts
Rehoboth's library becomes more than just a place to find a good beach book when the Socrates Cafe is open for business. Philosophers of all ages join in a respectful environment to debate issues ranging from ethics to politics and everything in between.
Connect with us:
Written on: July 31st, 2013 by: in Blog Posts
Did you miss WHYY's Delaware First coverage of Simple Gifts musical performances in libraries? Watch online!
Watch First for Friday, July 26, 2013 on PBS. See more from First.
Simple Gifts has been making beautiful music for years. This summer they brought that music to Delaware's libraries both to entertain and teach kids of all ages about music from around the world. First Experience caught up with them at the Hockessin Library as they brought the simple gift of music to a very eager audience.
Connect with us:
Written on: July 16th, 2013 by: in Blog Posts
The new Delaware Library Catalog will be temporarily unavailable for a few hours on Thursday, July 18 beginning at 2pm. The classic catalog will still be available during that time. We appreciate your patience!
Connect with us:
Written on: July 3rd, 2013 by: in Blog Posts
For readers who enjoy connecting with their favorite authors on a Kindle, Nook, iPad or Tablet, Delaware Libraries can-do! Learn how the libraries are out-in-front with digital collections and free classes to help any reader get connected with online book borrowing. Check out this story about e-books and the Lewes Library…and then start checking out your favorite titles… right from your home computer!   www.delawarelibraries.org
Connect with us:
Written on: July 1st, 2013 by: patty.langley in Blog Posts
My child is registered for the Summer Library Reading Program Dig Into Reading – Done!  Prevent summer slide! Studies show that if kids don't read over the summer, they can lose much of the learning they gained during the school year. Libraries and the Summer Library Reading Program can help kids fight this summer slide.
My teen is registered for the Summer Library Reading Program Beneath the surface – Done!  In addition to reading incentives, libraries offer great programs to teens over the summer to keep them engaged in STEAM (science, technology, engineering, arts, math) activities.
However, Are YOU registered for the Summer Library Reading Program Groundbreaking Reads ? Many DE libraries offer an adult summer reading program with prizes, drawings, etc. at the end of the program.
The Genres LibGuide has also been updated with new reading lists on every page for additional summer reading recommendations and a new genre, Thrillers, has been added.
Enjoy your summer reading! 
Written on: June 24th, 2013 by: cathay in Blog Posts, Q & A's
Q: "I'm writing a paper and am researching privacy for minors.  Do parents have access to their kids' borrowing history?"
Thank you for your important question!  It touches upon the rights of minors, their legal guardians/parents, and how libraries balance children's privacy with safety and parental responsibilities.
Public and school libraries work hard to protect children while valuing rights to privacy.  Although libraries tend to vary to some degree in order to meet the needs of each community, there are child protection laws that directly affect how any government agency works with minors.  Libraries and librarians steadfastly adhere to protecting children from abusive Internet sites, for example, and help guide children to appropriate materials for their homework and reading pleasure, as well as to enhance every family member's lives.   After all, children are part of a whole system and libraries are in a unique position to offer enriching programs and materials for each generation's interests and learning styles.
Generally, parents/guardians assist their children with library card applications and retain responsibility for library materials checked out and resources used.   As stated, "Children under the age of 18 must have a parent or guardian present to sign for the card. "  Here is a link to the Delaware Library Card Application that shows this information.
The above link also brings you specific links for each county's library card applications and the wording for parental responsibility for their minor's use and access.
The American Library Association offers guidelines that help each library make professional decisions about how to address the privacy concerns of a minor with a parent or guardian who is legally responsible for borrowed library items:
"Parental responsibility is key to a minor's use of the library. Notifying parents about the library's privacy and confidentiality policies should be a part of the process of issuing library cards to minors. In some public libraries, the privacy rights of minors may differ slightly from those of adults, often in proportion to the age of the minor. The legitimate concerns for the safety of children in a public place can be addressed without unnecessary invasion of minors' privacy while using the library."
I hope this gives you the information you need for your research.  Please feel free to to consult with a specific Delaware public library as well.  As librarians and community members we are glad to have your questions and patronage.
We appreciate your support and hope to see you in our libraries and online through Ask a Librarian Delaware soon!