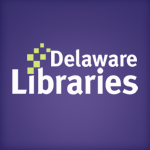 Facebook Twitter Pinterest Flickr Google+ YouTube Instagram
Written on: February 9th, 2015 by: in Blog Posts, Tech
The News Journal recently highlighted coding classes offered in libraries throughout the state,"Code class sets early computing path for Delaware youth."
"At the center of each session is Scratch, a sort of gateway activity into coding, developed by the Massachusetts Institute of Technology. Its approach offers users a simple, block and symbol-based "language" that encourages users to consider logic, order, timing and keyed in specifics to make things happen – from a dancing cat to a full-on game."
For more information on coding classes check with your local library or the Delaware Libraries events calendar.
Written on: January 22nd, 2015 by: gicblogs in Blog Posts, News
We Geek the Delaware Dream is a statewide initiative to help citizens realize their dreams for the future and position public libraries as change agents. Visual maps are specific to the community conversations that took place at 6 public libraries.
Recently on the IMLS facebook, Delaware Libraries, Laurel's Visual Map was featured and also tweeted. Check it out!
Delaware Libraries wants to help citizens realize their dreams & position public libraries as change agents
Laurel's Visual Map
See more visual maps at lib.de.us
Written on: December 11th, 2014 by: Sarena Deglin in Blog Posts, Learning, News, Tech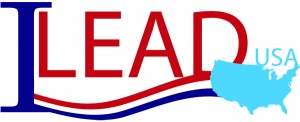 Library staff from across the state of Delaware are invited to apply to participate in ILEAD USA Delaware 2015. The Division of Libraries has been promoting this continuing education library immersion program over the past several months, encouraging library staffers whose positions may range from part-time pages to full-time librarians to identify a community need that can be addressed through an innovative use of technology. That is the core of ILEAD – a program that teaches library staff to work with each other using participatory and emerging technologies to solve a community need.
ILEAD, a clever acronym for Innovative Librarians Explore, Apply, and Discover, was initiated by the Illinois State Library (ISL) and will be funded in 2015 by an Institute of Museum and Library Services (IMLS) Laura Bush grant through the ISL and by the Delaware Division of Libraries.
Last year my colleague and I traveled three times to Springfield, Illinois, to participate in the fourth cohort of ILEAD as Apprentices. Along with ten* other states, we observed 25 Illinois library staffers as they progressed on their team projects, during the time span of March 2014 through October 2014. We watched the teams develop their leadership and team building skills as they learned new technologies to fulfill their project goals and better serve their communities.
By the end of the final session in October, these exceptional staffers were roaring to return to their libraries, armed with their ILEAD experience, claiming "[ILEAD] will challenge you. It will reaffirm your belief in what you're doing. It'll make you happy … Just join." A.Y. from the I GED U team, 2014
Past projects include:
Engaging Ones – developed a geo-location capable software application to connect teens with librarians and library programs near their current location. Resulted in IMLS Sparks! Ignition grant.
Grow Digital – a centralized site for people struggling with digital literacy where they can acquire the digital skills needed to function well in today's society.
Robot Test Kitchen – reviews of robotic tools for use in a public library setting.
Sharing Useful Professional Electronic Resources – a collection of digital resources organized by school librarians to reflect the Common Core standards for language arts.
The Division of Libraries is bringing this extraordinary program to Delaware in 2015. We are in search of innovative library staff, mentors and instructors.
You can find additional information on ILEAD USA Delaware 2015 at guides.lib.de.us/ILEADDelaware2015
*Colorado, Illinois, Maine, New York, North Dakota, Ohio, Pennsylvania, South Carolina, Utah, Wisconsin (Other states participated as Apprentices and will not be replicating the program in 2015)
Written on: November 7th, 2014 by: patty.langley in Blog Posts
Delaware Teens are invited to create a 30 to 90 second video with their unique interpretation of the 2015 Summer Library Reading Program slogan "Unmask" combining reading and libraries. This is an opportunity for teens to showcase their creativity and have their videos seen before a national audience.
The Video Challenge, a national competition for teens to get involved with reading and their public library's summer reading program, is sponsored by the Collaborative Summer Library Program (CSLP). CSLP is a consortium of public libraries and state library agencies throughout the United States, its territories, and the Cayman Islands.
Entries will be judged on: Creativity; Message clarity and relevance; Motivation and inspiration; Overall impact.
$150 will be awarded to the creators the winning state video and their associated public library will receive prizes from CSLP and Demco/Upstart. The deadline for Delaware entries is Friday, March 20.  Winners will be announced by CSLP in April 2015.
For full details including entry forms, please visit http://guides.lib.de.us/unmask

Written on: October 22nd, 2014 by: in Blog Posts, Informal learning
Libraries offer fun and engaging programs for all ages, and language programs are an important part of these offerings.  The Corbit-Calloway Memorial Library recently hosted "Uno, Dos, Tres con Andrés!" – a high energy bilingual language program.
"The kids get a lot out of these kinds of programs. When they go home they're speaking some of these words, they're humming some of the tunes. And I think the kids learn to love coming to the library."
–Karen Quinn, Corbit Calloway Memorial Library Director
Written on: October 15th, 2014 by: patty.langley in Blog Posts, News
Questions about Ebola? Am I in danger? Can I travel?
The Division of Libraries now has a LibGuide on the Ebola virus. This guide gives you news, research resources and authoritative information together in one finding aid.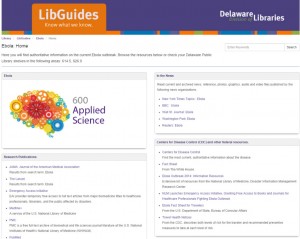 Written on: September 29th, 2014 by: in Blog Posts, Director, News
The Institute of Museum and Library Services (IMLS) recently interviewed State Librarian, Dr. Annie Norman, about how the needs of library users are changing and evolving. It's an interesting topic and a worthwhile read. Thanks for the support IMLS!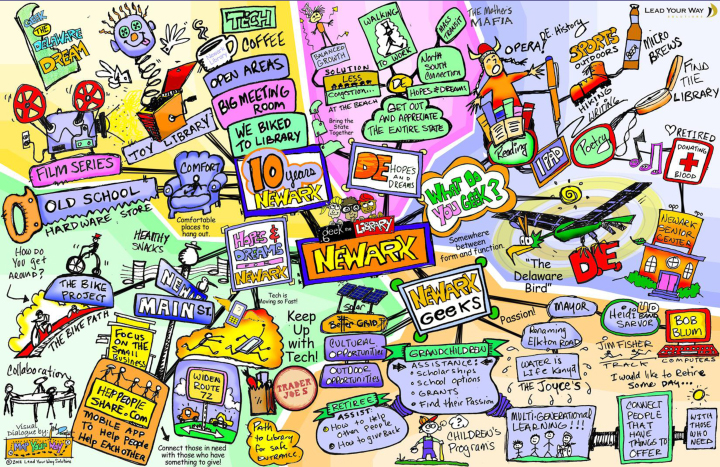 Written on: September 18th, 2014 by: Sarena Deglin in Blog Posts, Informal learning, Inspiration Space, Tech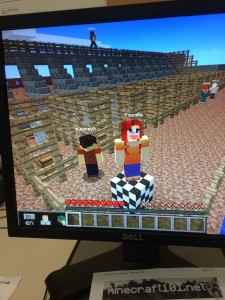 Playing MinecraftEdu is a growing phenomenon in Delaware libraries. More and more libraries are offering public programs featuring MinecraftEdu, which is actually a modification, or "mod" of the commercially available Minecraft.* MinecraftEdu is a game in which players build things out of 3-dimensional blocks. Each block can be selected from a multitude of material including various kinds of rock, water, lava, livestock even furniture and kitchen appliances. Entire infographics are dedicated to the choices available. Players are able to create their own worlds in which they design and build houses, buildings, libraries … pretty much anything. The Division of Libraries is currently running ten parallel worlds, each of which is persistent, with each one capable of hosting up to 100 concurrent users. We have a statewide deployment with every public library being able to interact with each other, and as each library develops its MinecraftEdu program we are ready and capable of changing the worlds to suit their needs up to, and including, their own worlds. We are very powerful.
What happens during a MinecraftEdu program?
I took the liberty to crash some MinecraftEdu programs in progress (I'm a bit over the recommended age limit). The Inspiration Space at the Dover Public Library was full of "tweens" sitting in pairs before their assigned computers, working together in earnest to create some kind of virtual structure. They were logged into "Creative mode," which for our purposes means the administrator of the program is able to pre-determine the scenario, determine the challenge, and provide each team the necessary building material. You can imagine how MinecraftEdu has gained so much attention from educators. These kids are challenged to envision and create a virtual world or aspects thereof in which their imagination is totally free of physical laws and life size constraints. Even more so, kids are able to experience the big "F" – failure. Failure in the virtual world of MinecraftEdu is completely safe. Kids learn from their mistakes and know they can pick up the pieces and begin anew to build something even better.
What is the potential in Delaware libraries?
There is a ton of potential programming Delaware libraries plan to introduce in the coming months. For starters, remember I mentioned statewide deployment? You know what that means, a Statewide MinecraftEdu tournament. Patrons will be able to build and collaborate with follow Delawareans from across the state. Patrons in the Frankford Public Library can play with those from the libraries in Bear, Dover, Wilmington, Seaford and Lewes at the same time! Additional library programming may include the design of alternative controllers made with Raspberry Pi or MaKey MaKey. With some creative motivation, patrons will be able to create their own animated videos, similar to popular remake of "The Fox (What does the Fox Say)" that erupted on YouTube last autumn. Perhaps a little further on the horizon we can offer computer programming in Java where patrons can program their own mods straight into the MinecraftEdu code! Imagine the possibilities!!
* MinecraftEdu is developed by TeacherGaming and supported by Mojang (the company that created Minecraft). Basically, educators recognized the potential learning and social impact that could be found through Minecraft play, modified the game to match their needs in an educational setting, and voila! MinecraftEdu was born and is now used to teach STEM subjects as well as language, history and art. With enough imagination, almost any subject could be taught through using this game as a virtual platform.
Written on: September 16th, 2014 by: gicblogs in Entrepreneurship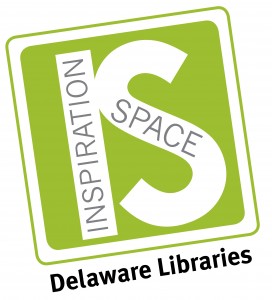 Fall is in the air – a time to harvest our bounty! At the Delaware Libraries Inspiration Space, we have been talking to Delawareans to find out how libraries can help to water, nurture and grow entrepreneurship in Delaware. We continue to urge people to share ideas with us via this blog.
Now we want to share some resources with you. Libraries in Delaware offer free programs for entrepreneurs, such as social media marketing and basic programs about how to start a business. There are several programs offered monthly at multiple libraries throughout the state.
Also, libraries have great online resources at: http://guides.lib.de.us/entrepreneurship.
Inspiration Space @ Delaware Libraries continues to be a large cornucopia for collecting ideas and this blog is one mechanism for us to share the ideas with you.
Join the discussion on this blog!
For more information, contact one of the Inspiration Space Coordinators:
• Alta Porterfield @ 302-922-0753 or alta.porterfield@lib.de.us.
• Ray Goode @ 302-222-8509 or ray.goode@lib.de.us.
• Hope Ellsworth @ 302-222-3618 or hope.ellsworth@lib.de.us.
Written on: July 22nd, 2014 by: gicblogs in Entrepreneurship
Happy Summer fellow Delawareans – Please join the Delaware Division of Libraries in a conversation: How can we water, nurture and grow entrepreneurship in Delaware? There are already great resources and supports in some areas, but let's take this to the best step (not the next step)! In Delaware, our very own Small Wonder, what can we do? There are some neat things happening and I am impressed by successful entrepreneurs who have volunteered their time to develop some start-up dream opportunities for others. We can do more, can't we?
In the library system, we have conversations, so we are hoping that one way we can contribute to the nurturing of new and growing businesses is by being a LARGE SPONGE for ideas (that we will share in the Fall). We also love to share information and ideas.
Join the discussion on this blog or via social media: