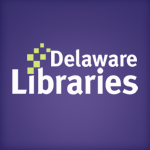 Facebook Twitter Pinterest Flickr Google+ YouTube Instagram
Written on: February 7th, 2014 by: patty.langley in Archives
On February 7, 1964, The Beatles flew from London to New York City for a ten day American tour, including 3 performances on the Ed Sullivan show.
There is a new LibGuide commemorating this historic time in music and pop culture. Follow their visit with a timeline; read new books about them; discover their impact on music even today; watch all 3 performances on the Ed Sullivan Show. As an added bonus, there is also a video of an Academy Award winning actress who took part in the original Beatlemania.
http://guides.lib.de.us/beatles
Written on: December 20th, 2013 by: in Archives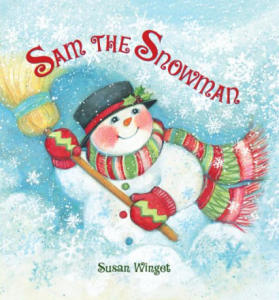 'Tis the season for giving! As the weather outside grows colder, nothing warms the heart like sharing with others. Children's Librarians in Delaware's public libraries picked a wonderful selection of books on giving and generosity. Make a cup of hot cocoa and enjoy these great reads for children.
Because of You by B.G.Hennessy
Benny's Pennies by Pat Brisson
Claude the Dog: A Christmas Story by Dick Gackenbach
Giving by Shirley Hughes
Helping Santa by Bert Dodson
Hug Time by Patrick McDonnell
Joseph Had a Little Overcoat by Simms Taback
Lucy's Picture by Nicola Moon
Merry Christmas, Big Hungry Bear by Don Wood
Mr. Rabbit and the Lovely Present by Charlotte Zolotow
One Winter's Day by M. Christina Butler
Paulie Pastrami Achieves World Peace by James Proimos
Sam the Snowman by Susan Winget
Shall I Knit You A Hat? by Kate Klise
Silver Packages by Cynthia Rylant
The Carpenters Gift by David Rubel
The Giving Tree by Shel Silverstein
The Teddy Bear by David McPhail
Special thanks to the Lewes, Milford, Millsboro, New Castle City, South Coastal, and Woodlawn libraries for contributing to this list.
Connect with us:
Written on: December 6th, 2013 by: patty.langley in Archives
Since 1933, December 7 has been proclaimed Delaware Day to commemorate Delaware's status as the First State, the first state to ratify the Constitution.
For more information on Delaware Day, visit http://delawareday.delaware.gov/index.shtml
To read more about Delaware history, browse the Delawareana LibGuide http://guides.lib.de.us/Delawareana
Written on: November 19th, 2013 by: in Archives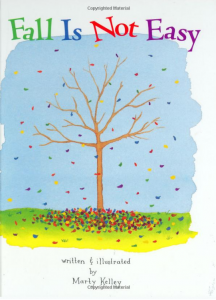 It's the time of year for apple cider and pumpkin pie, harvest festivals and hayrides. Children's Librarians in Delaware's public libraries picked a fantastic selection of books for the fall season and Thanksgiving holiday. So as the leaves change colors and the weather cools, enjoy these fun reads for children.
'Twas the Night Before Thanksgiving by Dav Pilkey
A Turkey for Thanksgiving by Eve Bunting          
Arthur's Thanksgiving by Marc Brown                 
Cranberry Thanksgiving by Harry and Wende Devlin    
D is for Drum: A Native American Alphabet by Debbie and Michael Shoulders
Fall is for Friends by Suzy Spafford           
Fall Is Not Easy by Marty Kelly       
Fall Leaves Fall by Zoe Hall 
Hard Scrabble Harvest by Dahlov Ipcar    
I Know an Old Lady Who Swallowed a Pie by Allison Jackson           
Leaf Man by Lois Ehlert      
Leaves! Leaves! Leaves! by Nancy Elizabeth Wallace        
Merrily Comes Our Harvest In: poems for Thanksgiving by Lee Bennett Hopkins      
One is a Feast for a Mouse by Judy Cox    
One Little, Two Little, Three Little Pilgrims by B. G. Hennessy    
Over the River and Through the Wood : the New England Boy's Song About Thanksgiving Day by Child, Lydia Maria    
Pumpkin Day! By Nancy Elizabeth Wallace          
Sometimes It's Turkey, Sometime It's Feathers by Lorna Balian
Squanto and the First Thanksgiving by Joyce Kessel      
T is for Turkey by Tanya Lee Stone           
Thanks for Thanksgiving by Julie Markes 
Thanksgiving at the Tappletons' by Eileen Spinelli         
Thanksgiving Cats by Jean Marzollo          
Thanksgiving in the White House by Gary Hines 
That apple is mine! By Katya Arnold         
The 14 Forest Mice and the Harvest Moon Watch by Kazuo Iwamura
The Best Thanksgiving Ever by Teddy Slater       
The First Thanksgiving by Jean Craighead George     
The Huckabuck Family & how they raised popcorn in Nebraska and quit and came back by Carl Sandburg         
The Little Old Lady Who Was Not Afraid of Anything by Linda Williams          
The Very First Thanksgiving Day by Rhonda Cowler Greene     
This First Thanksgiving Day Laura Krauss Melmed
This is the Turkey by Abby Levine
Trucktown Trucksgiving by Jon Scieszka  
Turkey Pox by Laurie Halse Anderson      
Turkey Trouble by Wendy Silvano  
Who Loves the Fall? By Bob Raczka
Special thanks to the Brandywine Hundred, Bridgeville, Delmar, Dover, Georgetown, Hockessin, Kirkwood, Lewes, Millsboro, New Castle, Newark, North Wilmington Branch, Rehoboth Beach, South Coastal, and Woodlawn Public Libraries for contributing to the list!
Connect with us:
Written on: November 15th, 2013 by: patty.langley in Archives
November 22, 1963, the date of the assassination of President John F. Kennedy, remains one of the few dates in modern history that everyone who was alive at the time can recall where they were when they heard the news. I was in grade school when the Principal came in after lunch and told everyone to go home but didn't say why.
A new LibGuide has been created to commemorate  the 50th anniversary of this tragic event. Newspaper accounts of the day and its aftermath, the Report from the Warren Commission, video of Walter Cronkite's broadcast, a site that researches the various conspiracy theories, and more can be found here: http://guides.lib.de.us/kennedy
Written on: October 30th, 2013 by: in Archives
The Laurel Public Library is the center of its community, bringing people together to share in a love of reading through their two signature book clubs: Page Turners Book Club and Recent Reads.
You are what you read!
Connect with us:
Written on: September 24th, 2013 by: in Archives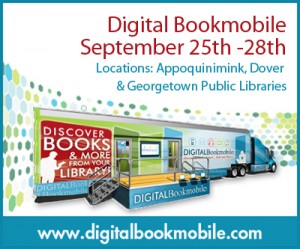 Delaware Libraries are excited to host Overdrive's Digital Bookmobile National Tour (www.digitalbookmobile.com)!
Wednesday, September 25; Appoquinimink Public Library from 1:00 p.m. – 7:00 p.m.
Thursday, September 26; Dover Public Library from noon – 6:00 p.m.
Friday, September 27; Georgetown Public Library from 10:30 a.m. – 4:30 p.m.
Saturday, September 28; Georgetown Public Library from 10:30 a.m. – 3:30 p.m.
The Digital Bookmobile is housed inside an 18-wheel tractor-trailer. This 74-foot community outreach vehicle is a high-tech update of the traditional bookmobile that has served communities for decades. The vehicle is equipped with broadband Internet-connected PCs, high definition monitors, premium sound systems, and a variety of portable media players, all of which help visitors explore Delaware Libraries download service. Interactive learning stations give visitors an opportunity to search the library's digital media collection, use supported mobile devices, and sample eBooks, audiobooks, music, and video.
At these free events, readers of all ages will learn how to download eBooks from the library through interactive demonstrations and high-definition instructional videos. A gadget gallery—featuring Kindle®, iPod® touch, Android™ tablet, NOOK™, Sony® Reader™, BlackBerry®, Windows® Phone, and more—will help visitors discover portable devices that are compatible with the library's download service.
The download service is available for library cardholders who can check out and download digital titles anytime, anywhere by visiting www.delawarelibraries.org. From this website, cardholders can browse the growing collection of bestselling, new release, and classic titles, and check out a digital title with a valid library card. Once downloaded, digital titles can be enjoyed on a computer or transferred to supported mobile devices. Many audio titles can also be burned to audio CD. At the end of the lending period, titles will automatically expire and are returned to the digital collection. There are never late fees or damaged items.
In August 2013, eBook circulation increased by 46% over August 2012, while eAudiobook circulation was up by 141% compared with August 2012 circulation.  Total downloads in August set a new record of 18,464 for the month. Also, on the recent Labor Day holiday, when all public libraries are closed, Delaware libraries experienced the largest number of eBook/eAudiobook checkouts ever in a single day.  Over 700 people downloaded eBooks that day.
The Digital Bookmobile is a service of the Delaware Libraries Consortium and is operated by OverDrive, Inc. To check out and download digital books and more, visit http://delawarelibraries.org.
Written on: September 23rd, 2013 by: in Archives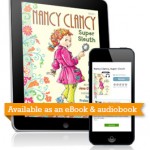 Delaware Libraries are taking part in Overdrive's Big Library Read program. Library card holders will be able to borrow and enjoy eBook and eAudiobook versions of the Big Library Read book, "Nancy Clancy, Super Sleuth" by Jane O'Connor, through September 30th by visiting the Delaware Libraries eBook portal.
The Big Library Read is an international program that gives libraries and library patrons unlimited simultaneous access to a popular title for a two-week period, creating a virtual, global book club. Interested patrons will be able borrow Book 1 in the Nancy Clancy series using a valid library card, and enjoy on all major computers and devices, including iPhone®, iPad®, Nook®, Android™ phones and tablets, and Kindle® without worrying about wait lists or holds. Titles will automatically expire at the end of the lending period. There are no late fees!
The Big Library Read program is made possible through a partnership between OverDrive, the leading supplier of eBooks and more to libraries, and HarperCollins, publisher of the best-selling Fancy Nancy series of children's titles.
Connect with us:
Written on: August 28th, 2013 by: in Archives
50 years ago today, Dr. King delivered a speech that moved and inspired America.
We often hear the same clips but why not read the entire "I Have a Dream" speech? Several of the books in our collections have beautiful photos and art too.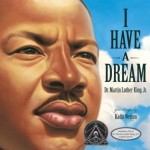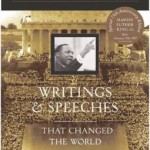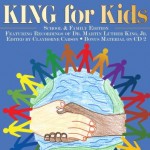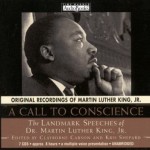 Written on: August 8th, 2013 by: in Archives
Rehoboth's library becomes more than just a place to find a good beach book when the Socrates Cafe is open for business. Philosophers of all ages join in a respectful environment to debate issues ranging from ethics to politics and everything in between.
Connect with us: