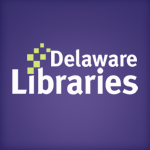 Facebook Twitter Pinterest Flickr Google+ YouTube Instagram
Where Were You?
Written on: November 15th, 2013 by: patty.langley in Archives
November 22, 1963, the date of the assassination of President John F. Kennedy, remains one of the few dates in modern history that everyone who was alive at the time can recall where they were when they heard the news. I was in grade school when the Principal came in after lunch and told everyone to go home but didn't say why.
A new LibGuide has been created to commemorate  the 50th anniversary of this tragic event. Newspaper accounts of the day and its aftermath, the Report from the Warren Commission, video of Walter Cronkite's broadcast, a site that researches the various conspiracy theories, and more can be found here: http://guides.lib.de.us/kennedy