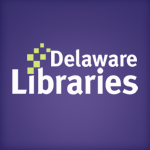 Facebook Twitter Pinterest Flickr Google+ YouTube Instagram
Archived Posts From: 2010
Written on: November 30th, 2010 in Blog Posts
If you're looking for books for your kid, or if you're a kid looking for your own books, you should think about trying the NoveList K-8 database, which is part of the premium collection of subscription websites which you have access to with your Delaware Library Card.
Novelist K-8 (enter your library card number and PIN for access) contains information, reviews, and reading recommendations for thousands of children's and young adult books. This entry for Behemoth, the new Scott Westerfeld book is a good example of what the site has to offer- it includes several reviews of the book, along with lexiles, series information, and links to holdings in the Delaware Library Catalog.
Written on: November 21st, 2010 in Blog Posts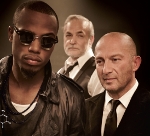 Discover magazine (which is available with your library card through our database resources- click here to access the full text of the magazine from 2001) has a great website with great blogs, and has been writing a lot recently about the Rock Stars of Science campaign, which has been running online as well as in glamorous print periodicals such as GQ magazine.
Rock Stars of Science is designed to increase the general public's awareness of the contributions of scientists to the health and economic well-being of the nation, and to combat a general obliviousness of most people to the identity and prominence of some of our most important American scientists. In fact, in a recent survey, more than 70% of people could not identify a single living American scientist!
The campaign highlights some of the work of significant scientists in a variety of fields, pairing them up with rock stars from the world of music to indicate perhaps just how well known scientists such as Philip Plait, Hemant Mehta, and Chad Orzel should be.
Written on: November 19th, 2010 in Blog Posts
The Division of Libraries is requesting proposals related to the State Library's successful Broadband Technology Opportunities Program (BTOP) application. RFPs have been published for the development of a marketing and public information program, including website development, print, broadcast and social media marketing, and the creation of partnerships with community group and related non-profits; and for the creation and implementation of a comprehensive job-readiness and placement program operating primarily out of four anchor libraries within Delaware. In a related announcement, the Division of Libraries is seeking qualified candidates to provide the direct services and to coordinate the program.
Written on: November 16th, 2010 in Blog Posts
The Lewes Public Library will close on Wednesday November 17th until 3 PM for staff and patrons to attend the memorial service for Christopher Smail, who died last week in a tragic accident while on his way to attend classes at Delaware Tech. Christopher was dedicated to his work as a student page at the Lewes Public Library, and was known as the "Page Master" to everyone there. The staff will miss him terribly. More information about the service can be found at this link.
Written on: November 15th, 2010 in Blog Posts
This week's New York Times book reviews included a number of new works by old favorites, rather than fresh discoveries. But these selected titles are no less welcome for that:
Written on: November 14th, 2010 in Blog Posts
Sometimes you get to ask interesting questions upon the discovery of mistakes and oversights! And it might be the fact that unanticipated research discovers more significant issues than the research that we meticulously plan. For instance, the Selbyville library staff recently found out that due to a combination of staff and management turnover and other factors, they had not sent out traditional overdue notices to their patrons since early 2009! Not that they just hadn't sent out mail notices, but they also hadn't sent out any email notices either.
This has been remedied now, of course, but it was informative to see what impacts this might have had, and make some speculations about the role and usefulness of library notifications about overdues and fines based on the data available.
Written on: November 12th, 2010 in Blog Posts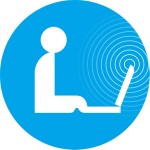 Over the last couple of weeks, we've added some outstanding new titles to our e-Audiobook collection. You can click on this link for a complete list of new e-audiobooks in the Delaware Library Catalog, and download from the NetLibrary website by clicking on the eBook icon or the "chain" icon in the full item record. You can find instructions elsewhere in this blog or on the Netlibrary website. Here are a couple from the list which I have read (in print) and recommend, if you haven't already checked them out:
Other non-fiction titles that caught my eye, some may be of particular interest to business people:
Written on: November 8th, 2010 in Blog Posts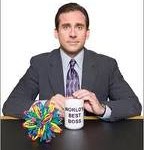 No. I have no idea what Bruce Springsteen is reading (although it's interesting to speculate what's on Michael Scott reading list- any ideas?), but I did notice for the first time a recurring feature in the New York Times business section profiling various corporate head honchos, which includes in many cases a mention of what they most recently have been reading. This week's entry, for instance, was for Mark Dunkerly, CEO of Hawaiian Airlines, who listed Alexander Massie's Peter the Great.
We should probably let better analysts than I consider whether or not a prolonged exposure to the reformist Czar's story will lead to any similarly ruthless acquisitions and expansions in the airline business, but if so, it will be an interesting example of the continuing salience and significance of historical examples, and how business intelligence is more than just a close reading of 10-Ks.
Other entries in the same occasional series featured Valencia Adams (enter library card number and ID to read the article through your library's Newspaper Source database), BellSouth's Chief Diversity Officer, who was reading Millionaire Women Next Door
Written on: November 7th, 2010 in Blog Posts
Burned on the water… For her own person,
It beggared all description: she did lie
In her pavilion, cloth-of-gold of tissue,
O'erpicturing that Venus where we see
The fancy outwork nature. On each side her
Stood pretty dimpled boys, like smiling Cupids,
With divers-coloured fans, whose wind did seem
To glow the delicate cheeks which they did cool,
And what they undid did."
So goes Enobarbus' deathless description of the first time he and Antony laid eyes on Egypt's queen, from Shakespeare's Antony and Cleopatra. This enigmatic and wily monarch has remained a perpetual subject of fascination for writers and biographers from before Shakespeare to the present day. This week's New York Times includes a review of Stacy Schiff's new biography, Cleopatra: A Life.
Schiff's self-professed aim was to "restore context", and while many 20th Century biographers have already buried the classical writers' propoganda which portrayed her as little more than a shameless seductress, Schiff also emphasizes her prodigious political savvy and intellectual prowess, while not denying that sex and sexuality were one among the many tools that she wielded in the pursuit of personal power and Egyptian independence from Rome. Schiff also makes the case, as Shakespeare's words make plain, that Cleopatra's effortless skill in using the power of spectacle to inspire her subjects and to dazzle potential allies, was a vital part of her strategy in dealing with both domestic and imperial politics.
If you can't wait that long, there are dozens of other books and videos on the same subject available from your Delaware libraries, varying in emphasis from romantic to academic, and for readers of all ages.
After reading one of more of these, you might be inspired to plan a final visit to Philadelphia's Franklin Institute, where the National Geographic exhibition Cleopatra: the Search for the Last Queen of Egypt is heading into its final weeks.
Written on: November 4th, 2010 in Blog Posts
The Government Post Office recently released the Naval War College's Armed Groups: Studies in National Security, Counterterrorism, and Counterinsurgency, an authoritative academic study that groups traditional terrorist organizations in a spectrum with militias, crime cartels, and other organizations. You can read most it on google books:
Back in June, we published a terrorism bibliography culled from other government and military-sourced recommendations. You can see that article here.