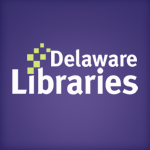 Facebook Twitter Pinterest Flickr Google+ YouTube Instagram
The Barge She Sat in, Like a Burnished Throne…
Written on: November 7th, 2010 by: in Blog Posts
Burned on the water… For her own person,
It beggared all description: she did lie
In her pavilion, cloth-of-gold of tissue,
O'erpicturing that Venus where we see
The fancy outwork nature. On each side her
Stood pretty dimpled boys, like smiling Cupids,
With divers-coloured fans, whose wind did seem
To glow the delicate cheeks which they did cool,
And what they undid did."
So goes Enobarbus' deathless description of the first time he and Antony laid eyes on Egypt's queen, from Shakespeare's Antony and Cleopatra. This enigmatic and wily monarch has remained a perpetual subject of fascination for writers and biographers from before Shakespeare to the present day. This week's New York Times includes a review of Stacy Schiff's new biography, Cleopatra: A Life.
Schiff's self-professed aim was to "restore context", and while many 20th Century biographers have already buried the classical writers' propoganda which portrayed her as little more than a shameless seductress, Schiff also emphasizes her prodigious political savvy and intellectual prowess, while not denying that sex and sexuality were one among the many tools that she wielded in the pursuit of personal power and Egyptian independence from Rome. Schiff also makes the case, as Shakespeare's words make plain, that Cleopatra's effortless skill in using the power of spectacle to inspire her subjects and to dazzle potential allies, was a vital part of her strategy in dealing with both domestic and imperial politics.
If you can't wait that long, there are dozens of other books and videos on the same subject available from your Delaware libraries, varying in emphasis from romantic to academic, and for readers of all ages.
After reading one of more of these, you might be inspired to plan a final visit to Philadelphia's Franklin Institute, where the National Geographic exhibition Cleopatra: the Search for the Last Queen of Egypt is heading into its final weeks.