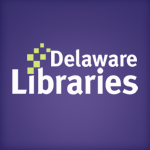 Facebook Twitter Pinterest Flickr Google+ YouTube Instagram
Rock Stars of Science
Written on: November 21st, 2010 by: in Blog Posts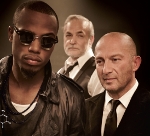 Discover magazine (which is available with your library card through our database resources- click here to access the full text of the magazine from 2001) has a great website with great blogs, and has been writing a lot recently about the Rock Stars of Science campaign, which has been running online as well as in glamorous print periodicals such as GQ magazine.
Rock Stars of Science is designed to increase the general public's awareness of the contributions of scientists to the health and economic well-being of the nation, and to combat a general obliviousness of most people to the identity and prominence of some of our most important American scientists. In fact, in a recent survey, more than 70% of people could not identify a single living American scientist!
The campaign highlights some of the work of significant scientists in a variety of fields, pairing them up with rock stars from the world of music to indicate perhaps just how well known scientists such as Philip Plait, Hemant Mehta, and Chad Orzel should be.