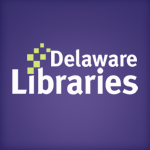 Facebook Twitter Pinterest Flickr Google+ YouTube Instagram
Archived Posts From: 2010
Written on: November 3rd, 2010 in Blog Posts
Where will you be when the last newspaper goes to press? According to this futurist, that day isn't all that far off in the U.S. and parts of Europe.
You can view the full Newspaper Extinction Timeline along with some notes on the methodology, or find out more at Ross Dawson's blog
Maybe as a last gasp, more and more newspapers are moving away from making their content available for free online- the advertising revenue hasn't been making ends meet for a long time. From the Times of London to the Worcester Mass. Telegraph, "paywalls" are becoming more and more common. The New York Times will be implementing a modified paywall access model early in 2011.
Clearly, publishers are hoping that a combination of micropayment options and the sale of mobile apps will prove to be a viable business model- but all of these models take the news further away from print delivery. This seems like a good time to remind you one more time that as part of your library privileges, access to all kinds of daily newspapers is included at no cost to you- whatever the publishers decide to do in the short-term. You can still access articles from the Times, New York Times, Wall Street Journal and thousands of other titles via library subscription databases such as Newspaper Source. Click here for access to our news and magazine databases, or bookmark our mobile-friendly database format at this link (enter library card number and PIN for access.)
Written on: November 2nd, 2010 in Blog Posts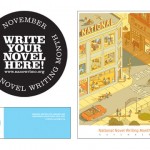 That's National Novel Writing Month, by the way, not the newest indie-rock sensation or social media platform. NaNoWriMo provides support, ideas, motivation, tips, and a wonderfully organized way to promote writing and literacy (through the Office of Letters and Light, out of San Francisco) for teens and adults.
Guest writers, such as Neil Gaiman, give pep talks to keep the momentum up. Participants plug along and come up with a (often rough) 50,000 novel by the end of November. Those who complete the 50,000 word limit are also given a certificate and an opportunity to have professional editing, all for free (of course, donations are accepted).
This year, NaNoWriMo is promoting library use. Next April, they'll be promoting a screenwriting event- Script Frenzy, and every year there is an emphasis on involving young adult writers.
Get your pencils sharpened! Or alternatively, you could write your book using Google docs- click here for an example
Written on: November 1st, 2010 in Blog Posts
As ever, this week's Sunday book reviews showcased a number of fascinating-looking titles, available from your local public library: