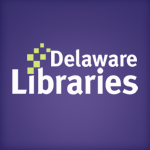 Facebook Twitter Pinterest Flickr Google+ YouTube Instagram
Finding Books for Young Readers
Written on: November 30th, 2010 by: in Blog Posts
If you're looking for books for your kid, or if you're a kid looking for your own books, you should think about trying the NoveList K-8 database, which is part of the premium collection of subscription websites which you have access to with your Delaware Library Card.
Novelist K-8 (enter your library card number and PIN for access) contains information, reviews, and reading recommendations for thousands of children's and young adult books. This entry for Behemoth, the new Scott Westerfeld book is a good example of what the site has to offer- it includes several reviews of the book, along with lexiles, series information, and links to holdings in the Delaware Library Catalog.
Some listings also include curriculum guides and other information for educators, but the truly unique feature of this service is the use of specially designed 'appeal terms' to guide further discovery- the creators of this service have indexed these books with specifically kid-oriented cataloging tags which focus on aspects of the text that are not specifically subject-related, and include terms related to the writing style and tone, narrow genre subcategories, and other points of interest derived from the book.
From the listing for Behemoth, for instance, you can pull up listings for kid-friendly Steampunk Fiction, stories about genetic engineering or boy-impersonators, or just for books that are "compelling", "fast-paced", or "world-building" (you can see the guide to the subject definitions on the Novelist K-8 site). Or you can do an advanced search with subject keywords and limit your results by lexile or grade level, Dewey Category, a variety of cultural or ethnic indicators, and even limit your results to just award-winning titles.
Give Novelist K-8 (or it's grown-up cousin, Novelist Plus) a try. Theres a substantial online help section for K-8 available on the EBSCO website, or you can ask a friendly member of library staff for assistance next time you visit your local Delaware library.