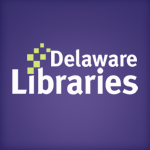 Facebook Twitter Pinterest Flickr Google+ YouTube Instagram
Archived Posts From: 2010
Written on: May 31st, 2010 in Blog Posts
The week before the observance of Memorial Day John Finn, the last living survivor of the 15 men awarded Congressional Medals of Honor for their actions at Pearl Harbor, died at the age of 100. Admiral Chester Nimitz cited Finn for "magnificent courage in the face of almost certain death." The New York Times published this obituary earlier this week, a lengthy and moving tribute an extraordinary warrior.
You can read about his, and other stories of heroism in Medal of Honor: Portraits of Bravery Beyond the Call of Duty, available from your public library. My Memorial Day reading will be the astounding Matterhorn: a Novel of the Vietnam War by Karl Marlantes
Most libraries will be closed on Monday in observation of Memorial Day. You can read more about the history of the day and how it is observed across the nation on this USA.gov website, and the President's weekly address, honoring service members and the fallen, is available online at the White House website. Sunday's News-Journal also published this powerful article about the daily work of Mortuary Affairs at Dover Air Force Base, where fallen warriors are received and given back to their loved ones in scenes of incredible dignity and respect.
Written on: May 30th, 2010 in Blog Posts
Another prize moment from librarians in popular culture, courtesy of the University of Washington's iSchool:
This was originally posted on the boingboing website (caution, some of the comments include strong languate!)
Written on: May 27th, 2010 in Blog Posts

The Delaware Library Catalog has offered eBooks and eAudiobooks to Kent and Sussex County public library users for a few years now, and with last year's successful integration of the Wilmington public libraries and this fall's upcoming addition of New Castle County's public libraries to the stateside library catalog, everyone in Delaware can access this increasingly significant media and take advantage of the educational and entertaining content that is included in our subscription to the eBook vendor NetLibrary.
In an effort to respond to users' increasing interest eBooks and eAudio books, we recently revised the way that these titles display in the online library catalog, and added more options for users to discover both the NetLibrary site directly and the titles held by Delaware libraries. In Kent and Sussex counties and Wilmington, library card numbers and PINs are now the only credentials needed to log in and download these items- replacing the earlier system where users needed to establish a personal account on the website.
Now, with the implementation of library card login, you can select "Delaware Public Libraries" as a login option on the Netlibrary.com site, or you can check one of the "Have You Read" reading lists for new ebooks and new eaudio books that are available in the online catalog, and then connect directly to an title that looks interesting to you. For more information on how to discover and explore out ebook holdings, you can view an online tutorial here which gives an overview of where you can find links into the site and for individual titles, and how to access the content.
Written on: May 27th, 2010 in Blog Posts, Informal learning, Learning Journeys, Reading
Our Learning Journeys program at the Hockessin Public Library yesterday left me so energized…the conversations were insightful; the people connected…that I dove into one of our Next Steps this morning. Our Train-the-Trainer component for the public library staff. As we create this cornerstone of Learning Journeys for public library staff, we wonder what sites, books, movies can help us convey the power that is informal learning? Well, that power – my power – vaulted me from place to place to place to TED. TED gives us "riveting talks by remarkable people, free to the world." Once there I listened while Mihály Csíkszentmihályi explained the mental state of Flow and Dan Pink analyzed motivation or Drive, his trademark stage presence intact. The notes from these talks fit into my "workforce learning" for sure but will I come back on my own. Count on it. Why don't you drop in on TED? And if you have additional suggestions to help communicate about informal learning, please send them our way.
Written on: May 24th, 2010 in Blog Posts
The Division of Libraries maintains subscriptions to a number of full-text online databases, with thousands of high quality magazines, journals, and newspapers available at no cost to all public library users in Delaware. You can access these databases through library websites, the Delaware Library Catalog, or this page.
Most people who use databases use them when a question or need arises- and as last week's posting here concerning the recent NFAIS workshop suggests, our current restrictions and contractual requirements for authenticating access through use of library accounts puts databases at a competitive disadvantage to search engines, despite the fact that in many cases the reliability and scope of information available in the subscription services is much better than that found on the open web. We're hoping that over time, through technological and regulatory improvements, that we can level the playing field to some extent and make the validated and superior online information that is available through library subscriptions the first thing that people think of when looking for information online.
Written on: May 23rd, 2010 in Blog Posts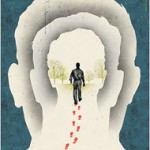 Didn't get time to read the NYT book reviews this Sunday? Allow me to summarize!
Nick Bunker's Making Haste From Babylon is a new history of the Pilgrims, and explores the financial motivations for their original flight from England. The author also explores the political aspects of the expedition- King James saw the advantages of being rid of troublemakers- although perhaps King George would think differently years later…
Last Exit by Olen Steinhauer is an espionage thriller which "skillfully renders the game of espionage in the post-cold-war, post-9/11 era." The hero of the story is on one hand a merciless operative for the C.I.A., and on the other a loving family man with a "scarred psyche and a complex back story."
Steinbrenner: the Last Lion of Baseball by Bill Madden covers the much-hated manager from the beginning of his career to the current day, with the backing of the Steinbrenner family and unprecedented access to unique background material. It's not a kind portrait of a man who is portrayed as having "precious little nobility"- many of the Yankee's successes are seen as coming despite his leadership, certainly not because of it.

What Becomes, a new collection of short stories by A.L. Kennedy is harrowing and challenging, with the recurrent theme being, as expressed by one character: "It's not all right. It won't be fine."
Written on: May 21st, 2010 in Blog Posts
New York City's Improv Everywhere crew recently staged this event at the New York City Public Library to help the library's Don't Close the Book campaign.
Written on: May 20th, 2010 in Blog Posts, Informal learning, Learning, Learning Journeys, Reading, Reviews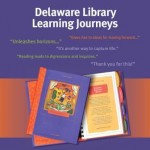 Launched at the 2007 Delaware Book Festival, the path for the Delaware Library Learning Journeys (Learning Journeys) program has always been forward but rarely in a straight line. Informal learning is like that. The beauty of our offering is the shared experience between participants and presenters. As you/they spoke, the well of stories, tools and techniques became deeper and wider; informal learning is like that too. So as it should, the program evolved.
As we continue to move forward, a survey invitation may have come to your Inbox earlier this week. Tell us about your own learning journey since attending the program. What tools do you use to track your reading/learning? Do you find what you need to "unleash your inner genius" at your library? The survey is available here also. We welcome your feedback.
Are you asking "What is this woman talking about?" Acquaint yourself with the Learning Journeys program here. The central idea is captured well by our State Librarian, Annie Norman. "Geniuses keep journals. We are all geniuses. We just need to get organized."
Remember that I use Goodreads to track my learning. Well, guess what I found after digging into the titles there. Here goes: *non-fiction stands at 51% of my reading, fiction at 49% *spirituality was the big winner at 17% of titles *ornamental grass/meadow gardening is at 8% * books that make me laugh – 9%. My Aha Moments? First, "required" reading can be good. Some of my favorite reads were from our Book Festival authors…I may not have read them otherwise. Maybe I need to consider a book club. Second, I need to better track my picture book reading. I'm a picture book addict. But, they only register 2% of my total. Last, I need to buy Kiki Strike:Inside the Shadow City and Caramelo:or Puro Cuento I have reread both of these books…they speak to me…I must own them. How about a few of your insights?
Written on: May 18th, 2010 in Blog Posts
Your Delaware library card is more than just books and movies! The Division of Libraries provides access for all public libraries in the state to a vast array of information websites and databases that are only available through subscription. Full-text online access to core business journals such as BusinessWeek, Fast Company and Fortune is available through our research databases, ReferenceUSA gives access to national business and residential listings, and for small and no-so-small business owners, and those who are interested in starting a business the Small Business Reference Center™ database contains nearly 400 full-text periodicals, short videos and over 450 full-text reference books- including the outstanding and incredibly popular NOLO guides on topics including:
Buying/selling a business
Managing employees
Writing a business plan
Legal forms
Marketing a business
How to set up an LLC
Patents and trademarks
The user-friendly interface guides users through small business and entrepreneurial subject areas, common business types, a help and advice section, and provides information on how to create business plans that lead to successful funding. The database includes state-specific resources- including demographic information and links to state government agencies, business chambers, and other essential agencies and organizations.
You can connect with this database at this link with your library card ID and PIN, or click on the logo at the top of the posting.
Written on: May 17th, 2010 in Blog Posts
Scott Turow's long awaited new legal thriller Innocent leads the reviews in today's New York Times. This new book, "a meticulously constructed and superbly paced mystery", is a follow up to Turow's debut work Presumed Innocent and features judge Rusty Sabich making the same mistakes he made almost 25 years ago. However, it's more than old wine in new bottles- it's "lovely…gripping and darkly self-reflective" with all of the procedural and technical bells and whistles that the CSI generation have come to expect along with Turow's love of the law and his crafty literary style.
There's a wealth of reviews from genre to non-fiction in this week's reviews. Once again, readers will be spoiled for choice and their Delaware public library can deliver the goods: