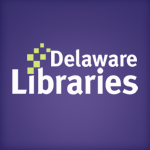 Facebook Twitter Pinterest Flickr Google+ YouTube Instagram
It's Thursday:Do you know TED?
Written on: May 27th, 2010 by: in Blog Posts, Informal learning, Learning Journeys, Reading
Our Learning Journeys program at the Hockessin Public Library yesterday left me so energized…the conversations were insightful; the people connected…that I dove into one of our Next Steps this morning. Our Train-the-Trainer component for the public library staff. As we create this cornerstone of Learning Journeys for public library staff, we wonder what sites, books, movies can help us convey the power that is informal learning? Well, that power – my power – vaulted me from place to place to place to TED. TED gives us "riveting talks by remarkable people, free to the world." Once there I listened while Mihály Csíkszentmihályi explained the mental state of Flow and Dan Pink analyzed motivation or Drive, his trademark stage presence intact. The notes from these talks fit into my "workforce learning" for sure but will I come back on my own. Count on it. Why don't you drop in on TED? And if you have additional suggestions to help communicate about informal learning, please send them our way.