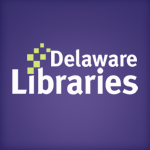 Facebook Twitter Pinterest Flickr Google+ YouTube Instagram
Memorial Day
Written on: May 31st, 2010 by: in Blog Posts
The week before the observance of Memorial Day John Finn, the last living survivor of the 15 men awarded Congressional Medals of Honor for their actions at Pearl Harbor, died at the age of 100. Admiral Chester Nimitz cited Finn for "magnificent courage in the face of almost certain death." The New York Times published this obituary earlier this week, a lengthy and moving tribute an extraordinary warrior.
You can read about his, and other stories of heroism in Medal of Honor: Portraits of Bravery Beyond the Call of Duty, available from your public library. My Memorial Day reading will be the astounding Matterhorn: a Novel of the Vietnam War by Karl Marlantes
Most libraries will be closed on Monday in observation of Memorial Day. You can read more about the history of the day and how it is observed across the nation on this USA.gov website, and the President's weekly address, honoring service members and the fallen, is available online at the White House website. Sunday's News-Journal also published this powerful article about the daily work of Mortuary Affairs at Dover Air Force Base, where fallen warriors are received and given back to their loved ones in scenes of incredible dignity and respect.