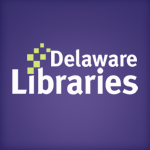 Facebook Twitter Pinterest Flickr Google+ YouTube Instagram
Archived Posts From: 2010
Written on: May 16th, 2010 in Blog Posts
From Bear in the Big Blue House to Emmet Otter's Jug Band Christmas, Jim Henson's work never failed to delight. Henson died on this date 20 years ago but it seems as if he never left the room as his creations continue to bring joy to children (and adults) around the world.
Written on: May 15th, 2010 in Blog Posts

Division of Libraries staff attended a recent workshop in Philadelphia hosted by Lyrasis and NFAIS, the National Federation of Advanced Information Services. The workshop looked at how publishers and librarians can leverage technology to improve their users' search experience, and how to design their services to optimize discovery and usability.
The first presentation was by Cody Hanson, technology librarian at U. of Minnesota, who discussed a recent project on Discoverability, an effort to identify trends in user discovery behavior which would enable the school to support new technology initiatives.
The project's main question was "how can we make relevant resources more visible and easy to find?". Their final report can be read in full here, but Cody was kind enough to break down the major findings for the attendees. A literature review and other research on how their own users interacted with the school's online services outlined the main current discovery trends that needed to be placed at the forefront of institutional strategy:
Users are discovering relevant information outside of traditional library systems- they're not starting with library resources and the traditional library catalog. The recent Ithaka study also identified this as the most significant issues facing research and academic libraries.
Users expect discovery and delivery to coincide- it's no longer sufficient to just be told by a library service that a resource exists- people expect that when they find what they want, they have what they want
Discovery increasingly happens through recommending- going beyond traditional book reviews and citations, users are now increasingly looking to recommendations gathered through social networking, link sharing, and reviews generated through algorithms connecting purchases with similiar purchases by others
Our users increasingly rely on "nontraditional information objects": that is to say, youtube videos, social network conversations, wikis and other ephemeral and transitional artifacts.
User of portable internet-capable devices is expanding.
More discussion of this and other presentations below the fold…
(more…)
Written on: May 14th, 2010 in Blog Posts, Informal learning, Learning
The Mid-Atlantic Regional Archives Conference met in Wilmington a few weeks back. Since it was at home and closely related to projects in the wings,* a few Delaware State Library staff were able to attend. I've talked here about how historians keep popping up in my reading/learning of late; well, this event sure brought a richer palette to that picture! Not surprisingly, the conference centered on gathering and protecting our cultural memory. But, aside from discussions about digitizing collections, there was no emphasis on access for our patrons/customers/citizens. The beauty of the times in which we live is that the guardian/curator role of librarians and archivists no longer requires rare materials to be unavailable to the general public to ensure their preservation. It's a new world of sharing our cultural heritage across the senses and across media formats. A few virtual excursions follow for your enjoyment/enlightenment. One must start with the American Memory project of the Library of Congress, of course. And as an East Coaster with a developing interest in things West, I've learned much at the Arizona and Washington state collections. Have fun.
*A hearty congratulations to Beth-Ann Ryan for her recent grant award from the Institute for Museum & Library Services for staff training in preservation and conservation.
Written on: May 12th, 2010 in Blog Posts
Is the title of a new guide by the Federal Trade Commission for parents, teachers, librarians and others to help kids navigate the online world. The free booklet covers issues like cyber-bullying, 'sexting', social networking, and protecting the family computer, and provides a summary of the technological state of the union, how kids are using the new tools, and how to identify and discuss the inherent risks.
It's written in a straightforward, non-hysterical way, and gives parents the tools to understand and guide their kids' online activities in a way that helps maximize the value of these new tools safely. Copies of Net Cetera will soon be available from your local public library, at no charge- alternatively, you can download the guide, view it online, or connect with other resources about online safety by clicking on the 'read more' link below this paragraph.
Delaware's Senate Judiciary Committee is currently considering H.B. 340, which updates a 2004 law covering acceptable use and access to the internet in public libraries. The new proposal, which was introduced by co-sponsors of the original legislation, and passed Delaware's House of Representatives with unanimous support, makes the legislation "technology-neutral", and anticipates the increasing role of wireless services at public libraries.
Written on: May 10th, 2010 in Blog Posts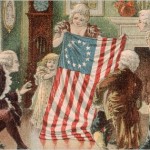 This week's Sunday Reviews from the New York Times lead off with a number of worthy-looking books on philosophy and philosophers that I did not have the heart to read, for which, my apologies to philosopher-Delawareans in our library community. However, there were a bunch of interesting-looking titles on non-philosophical subjects which can be found at one of your Delaware libraries- see below for details and links:
Written on: May 6th, 2010 in Blog Posts, Informal learning, Learning Journeys
I'm filling in for Kathy to talk about an exciting new virtual exhibition we are unveiling this weekend:  The Art of Journals.
The Art of Journals is inspired by Delaware painter Victor Letonoff and the link between his journaling and his artwork.  Letonoff's journals, which he calls sketchbooks, provide insight into his artistic process as well as the evolution of learning and experimentation as art is created.
Visitors to the virtual exhibition can view the journal pages where Letonoff worked out his ideas and the finished paintings that resulted.  They will also be able to watch videos of Letonoff explaining his art and look at three of his sketchbooks in their entirety.
The Delaware Division of the Arts is currently sponsoring an exhibition of Letonoff's work, Capturing the Light, on view at the Mezzanine Gallery in Wilmington at 820 N. French St. (2nd Floor) through May 27.  All of the works of art featured in the virtual exhibition The Art of Journals are part of Capturing the Light, plus many more!  The public can explore Letonoff's process with The Art of Journals before or after visiting Capturing the Light to gain an understanding of how the paintings were developed, and to help potential artists understand how to develop their own artistic processes.
The Art of Journals is tied to the Delaware Libraries Learning Journeys program.  Learning Journeys helps participants discover, explore, and discuss their informal lifelong learning paths.  The program enables participants to unleash their inner genius through the power of tracking and building inspiration over a lifetime (i.e., journaling).
We hope you explore The Art of Journals and visit Capturing the Light!
Written on: May 5th, 2010 in Blog Posts
Click on the links to see lists of new additions to the Delaware Library Catalog:
Written on: May 4th, 2010 in Blog Posts
Naruto! Rave Master! Full Metal Alchemist! These titles may not mean much to a regular adult library reader, but they're some of the hottest titles imaginable if you're a Delaware teen library user. Manga (Japanese graphic serials) have long been wildly popular with kids, and are now increasingly recognized by educators as contributing to early literacy, especially for reluctant readers.
Manga titles such as the ones listed above are some of the most frequently circulating titles at almost every library that stocks the genre – and at Laurel Public Library EVERY title in their top 10 is a manga, which means that they're growing an enthusiastic generation of library users who take care of their library now and will support it in the future.
Written on: May 3rd, 2010 in Blog Posts
Quick hits from the weekend book reviews:
First-time novelist Tom Rachman's The Imperfectionists was "so good [Christopher Buckley] had to read it twice." Reminiscent of Roald Dahl, Evelyn Waugh amongst others, the interlocking stories of an English-language newspaper in Rome and its staff are hilarious and immaculately composed.
Heaven: Our Enduring Fascination with the Afterlife by Newsweek religion editor Lisa Miller is a breathless tour "through theological controversies and interviews with some of the roughly 80 percent of Americans who say they believe in heaven" with a magazine article style overview of religions and cults from Swedenborgism to Orthodoxy.
Jonathan Eig's Get Capone is an account of the famous mobster's rise to power and the final coordinated efforts of the U.S. government to bring him down. It's also a salutary warning about the perils of unenforced prohibition. Using unprecedented access to government files, as well as formerly unpublished notes and research from previous biographies of Capone, Eig's book is "a gore-spattered thriller and a more nuanced upgrade over previous takedowns and hagiographies."