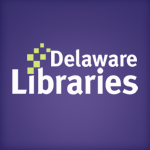 Facebook Twitter Pinterest Flickr Google+ YouTube Instagram
Journaling and the Artistic Process
Written on: May 6th, 2010 by: in Blog Posts, Informal learning, Learning Journeys
I'm filling in for Kathy to talk about an exciting new virtual exhibition we are unveiling this weekend:  The Art of Journals.
The Art of Journals is inspired by Delaware painter Victor Letonoff and the link between his journaling and his artwork.  Letonoff's journals, which he calls sketchbooks, provide insight into his artistic process as well as the evolution of learning and experimentation as art is created.
Visitors to the virtual exhibition can view the journal pages where Letonoff worked out his ideas and the finished paintings that resulted.  They will also be able to watch videos of Letonoff explaining his art and look at three of his sketchbooks in their entirety.
The Delaware Division of the Arts is currently sponsoring an exhibition of Letonoff's work, Capturing the Light, on view at the Mezzanine Gallery in Wilmington at 820 N. French St. (2nd Floor) through May 27.  All of the works of art featured in the virtual exhibition The Art of Journals are part of Capturing the Light, plus many more!  The public can explore Letonoff's process with The Art of Journals before or after visiting Capturing the Light to gain an understanding of how the paintings were developed, and to help potential artists understand how to develop their own artistic processes.
The Art of Journals is tied to the Delaware Libraries Learning Journeys program.  Learning Journeys helps participants discover, explore, and discuss their informal lifelong learning paths.  The program enables participants to unleash their inner genius through the power of tracking and building inspiration over a lifetime (i.e., journaling).
We hope you explore The Art of Journals and visit Capturing the Light!